SF judge keeps Serra on Chow 'Shrimp Boy' case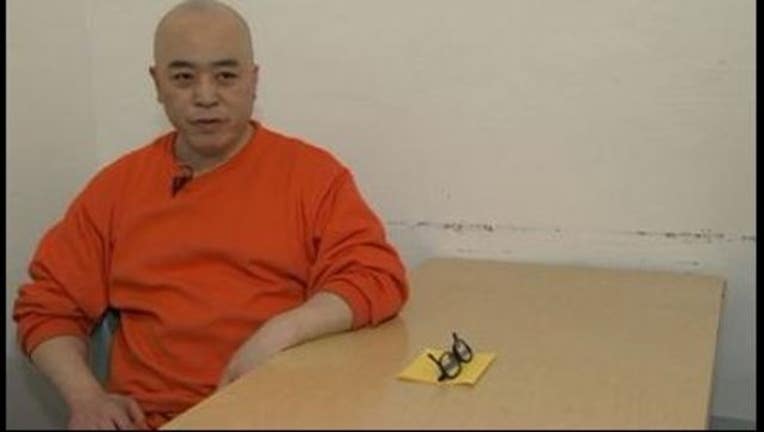 article
SAN FRANCISCO (BCN) - Veteran defense attorney Tony Serra will continue to represent convicted racketeer Raymond "Shrimp Boy" Chow, at least for the time being, after a federal judge in San Francisco today turned down his request to be excused from the case.
   
All three of Chow's defense lawyers - Serra, Curtis Briggs and Tyler Smith - asked U.S. District Judge Charles Breyer last week to allow them to withdraw from the case.
   
They cited confidential "irreconcilable differences."
   
But after questioning first Chow and then the attorneys in a closed hearing for about an hour, Breyer announced that he was allowing only Briggs to withdraw and that Serra and Smith would remain on the case.
   
"The proceedings will remain sealed," Breyer said, because they have to do with confidential attorney-client communications.
   
Chow, the leader of the Chee Kung Tong fraternal association in Chinatown, was convicted by a jury in Breyer's court in January of 162 organized-crime counts.
The convictions include conspiracy to racketeer, the 2006 murder in aid of racketeering of his predecessor as tong leader, conspiracy to murder another rival, money laundering and conspiracy to transport stolen liquor and cigarettes.
   
His sentencing date has not been set. The murder conviction carries a mandatory life sentence.
Outside of court, the attorneys declined to comment on why they sought to withdraw or on the judge's reasoning.
   
"I presume he's ruled that two of us don't have irreconcilable differences and one does," Serra said.
   
Serra said there is no personal animosity between the lawyers and Chow and that he hugged him and engaged in "affectionate colloquy" when Chow, dressed in red jail clothing, entered the courtroom.
   
All three lawyers "love and respect him and continue to believe in his innocence," Serra said.
   
The defense argued during the two-month trial that Chow renounced crime and became a community leader after completing his sentence for a previous racketeering and gun-trafficking conviction in 2003.
   
Prosecutors contended that he ran a faction of the tong as an organized-crime enterprise.
   
The prosecutors alleged, and the jury agreed, that Chow ordered the February 2006 gunfire murder in Chinatown of Allen Leung, his predecessor as the dragonhead, or leader, of the tong.
   
Chow's sentencing has been postponed while the defense filed post-trial motions, some of which are still pending.
   
Breyer has turned down some motions, including a request for a new trial and a motion for the judge to disqualify himself.
   
One of the still-pending motions is a bid for dismissal of the charges on grounds of outrageous government conduct.
   
The defense team claims that undercover FBI agents created crimes such as money laundering and transport of purportedly stolen goods and encouraged Chow and other tong members to participate.
   
In a response filed Tuesday, prosecutors contended that when the FBI began its investigation in 2010, "there was abundant individualized suspicion of criminal conduct on the part of Chow and his associates; and
Chow and his associates were ready, willing, able and even eager to engage in criminal conduct with the undercover agent."
   
Serra said he wasn't sure whether he will still be representing Chow for the sentencing after the post-trial motions are decided, but said, "I have a hunch I will still be around for the sentencing."