SF mayor announces new public defender to replace the late Jeff Adachi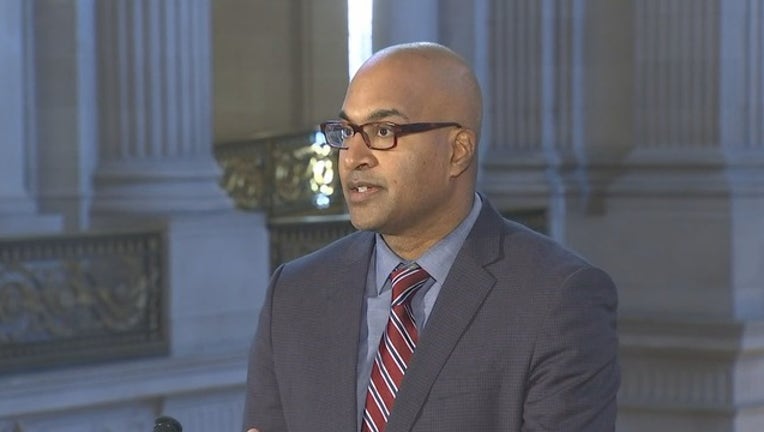 SAN FRANCISCO (KTVU) - San Francisco Mayor London Breed announed a new public defender on Monday morning to replace the late Jeff Adachai.
Breed said that Manohar "Mano" Raju, a felony managing attorney in the San Francisco Public Defender's Office, will replace him.
"He is the best person for the job," she said. "We will never replace Jeff Adachi, but we can build on his legacy.z'
Adachi, 59, died on Feb. 22 after having dinner with a friend in the city's North Beach neighborhood. Police have ruled out foul play in the death.
The San Francisco Chronicle reported that three female attorneys as well as Raju were interviewed. Chief Attorney Matt Gonzalez, who many thought would be next in line, was not, the Chronicle reported. Gonzalez will remain in his current post.
If there was any hurt feelings, no one showed it publicly. 
Raju credited Gonzalez for being a great leader in the office. And Gonzalez called Raju a "fantastic" choice, calling him an "exceptional trial lawyer" and he thanked Breed for choosing such a great man for the job. "He has my full support," Gonzalez said.
Raju also said he was thankful that a candidate was chosen in house, and he said that being a public defender is "a calling for me." 
But, Raju added, "I'm different than Jeff. There will be changes. But the core, the  mission, is not going anywhere." 
Raju will head the office until a new public defender is elected on Nov. 5. 
Raju began his career as a public defender 18 years ago in the Contra Costa County Public Defender's Office. He has been with the San Francisco Public Defender's Office for the past 11 years. In addition to trying cases and defending clients, Raju has served as the director of training ,where he worked with the office's staff to develop and enhance public defender practices.  Raju was promoted to manage the felony unit, where he manages the office's felony attorneys while continuing to  handle his own complex felony cases. 
Raju received his undergraduate degree from Columbia University and his law degree from the University of California Berkeley. Raju lived in San Francisco for several years, but moved to Oakland a few years ago. He will move back to San Francisco to serve as Public Defender. 
Raju has been active in working with the California Public Defenders Association and California Attorneys for Criminal Justice. He is one of the founding members of Public Defenders for Racial Justice, a Bay Area organization devoted to race-conscious practices in the courtroom, including working to advance polices to increase African-American representation on juries in order to make juries more reflective of the population.