SF Police Commission votes to adopt updated sanctuary city policies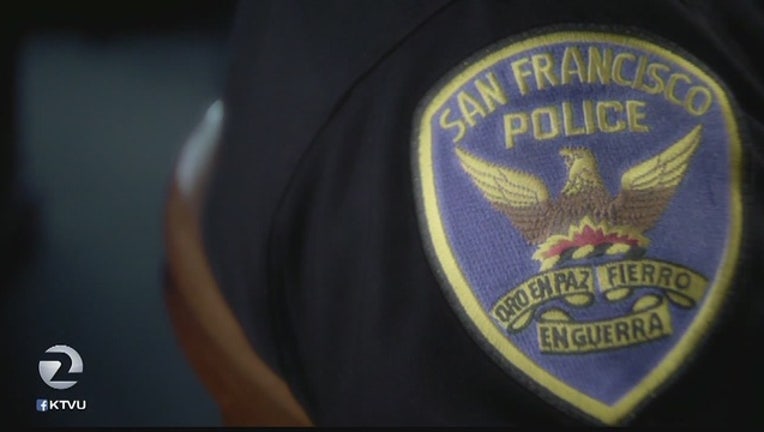 article
SAN FRANCISCO (BCN) The San Francisco Police Commission unanimously voted Wednesday night to approve updated orders for police that spell out current Sanctuary City policies, but community advocates say the changes do not go far enough.
The Police Department has not updated its general order with respect to immigration enforcement since 1995, but it has sent out a series of department bulletins giving officers guidance on changes in city policy.
The general order adopted Wednesday night essentially formalizes those bulletins, with some clarifications, according to police Chief William Scott.
"It is the policy of the city and the Police Department to foster respect and trust between law enforcement, to protect limited resources and encourage cooperation between residents and law enforcement and ensure
community security," Scott said.
The revised policy includes sections prohibiting the use of city resources to enforce immigration laws or the cooperation of law enforcement with immigration authorities, except where it is required by state or federal law.
Police are to act only on criminal warrants from federal authorities and not on civil immigration detainer requests, and to assist immigration authorities only in emergencies.
The policy also prohibits local law enforcement from asking individuals about their immigration status and limits the information police can share on individuals' status.
"We want assure all residents and visitors of San Francisco that they can report crimes and cooperate with the SFPD without fear of any member inquiring into his or her immigration status.
The changes, while welcome, did not go far enough, according to some community advocates.
Several speakers said police needed to be aware of problems with federal authorities making "collateral arrests" of undocumented citizens during joint criminal investigations, or posing as police during immigration raids. A lack of communication with immigrant communities has in some cases helped to feed rumors of collaboration.
Saira Hussain, a staff attorney with the Asian Law Caucus, criticized the speed with which the revised policy was put forward and said there was a lack of community input.
Hussain called for greater transparency and accountability in the policy, including a requirement that police report all contacts with U.S. Immigration and Customs Enforcement.
"Let's be clear: (Wednesday's) vote has loopholes and weaknesses that still could leave San Franciscans vulnerable to abuses," the Asian Law Caucus said in a statement, citing an incident from last year in which a car
theft victim, Pedro Figueroa Zarceno, was turned over to ICE agents after he contacted police.
The city's Board of Supervisors last month approved a $190,000 settlement from a lawsuit filed by Figueroa over that incident.
The Police Commission agreed to form a working group, to be chaired by Commissioner Bill Hing, to discuss whether further policy revisions are necessary. The group is expected to report back in three or
four months.
"This city and county is 100 percent in support of the sanctuary ordinance and its philosophy and what it represents, and together we are going to stand up to illegal enforcement actions by ICE and by other entities
of Homeland Security," Hing said. "Immigrants are welcome in this city."
San Francisco has had a Sanctuary City policy, limiting law enforcement cooperation with federal immigration authorities, since 1989. However, that policy has been revised several times over the years, most
recently in 2016.
The policy, intended to encourage cooperation and communication between immigrant communities and police, has been the subject of intense controversy at the national level.
President Donald Trump has attempted to cut federal grant funding to cities with similar policies through an executive order.
More recently, the U.S. House of Representatives passed a "No Sanctuary for Criminals Act" that would require local law enforcement to comply with immigration "detainers" and restrict the eligibility of sanctuary
cities for some law enforcement grants.