SF sheriff defends prior release of suspect in pier slaying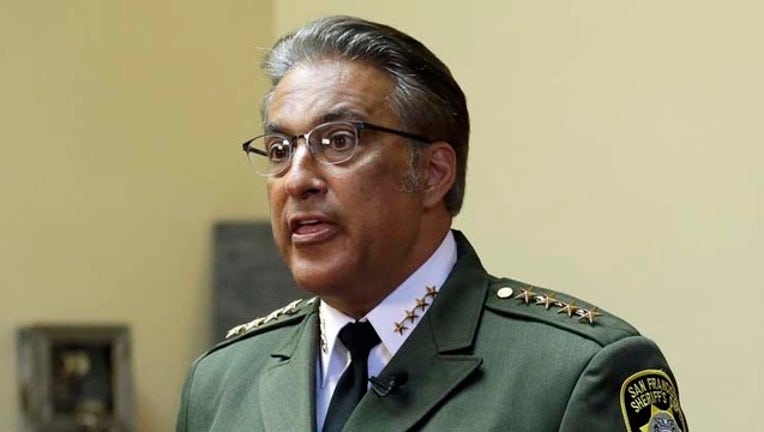 article
SAN FRANCISCO (KTVU and AP) — San Francisco Sheriff Ross Mirkarimi has defended his office's decision to release a Mexican man who was in the U.S. illegally and who is now suspected in the killing of a woman at a sightseeing pier.
Mirkarimi said that the U.S. Immigration and Customs Enforcement agency should earlier have issued an arrest warrant for Francisco Sanchez.
"ICE knew that he had been deported five times," Mirkarimi said. "You would have thought he met a threshold that he required a court order or a warrant. They did not do that."
Prosecutors on Monday charged Sanchez with murder in the death of Kathryn Steinle, who was shot and killed last Wednesday as she and her father took a walk on the popular Pier 14.
Steinle's killing has brought criticism down on this liberal city because Sanchez had been deported repeatedly and was out on the streets after San Francisco officials disregarded a request from immigration authorities to keep him locked up.
San Francisco is one of dozens of cities and counties across the country that do not fully cooperate with federal immigration authorities. The city goes so far as to promote itself as a "sanctuary" for people in the country illegally.
In a jailhouse interview, Sanchez, a 45-year-old repeat drug offender, appeared to confirm that he came to the city because of its status as a sanctuary.
The case has prompted a flurry of criticism from ICE officials, politicians and commenters on social media, all of whom portrayed the slaying as a preventable tragedy.
"Most of the blame should fall squarely on the shoulders of the San Francisco sheriff, because his department had custody of him and made the choice to let him go without notifying ICE," said Jessica Vaughan, director of policy studies at the Washington-based Center for Immigration Studies, which wants tougher immigration enforcement.
Rep. Bob Goodlatte, the Virginia Republican who chairs the House Judiciary Committee, blamed sanctuary practices and the Obama administration, saying: "The tragic murder of Kate Steinle once again underscores the need to end these reckless policies."
Mayor Ed Lee issued a statement saying city policy was never intended to protect "repeat, serious and violent felons." He asked for federal and local agencies to review what happened.
Read the entire statement
California Attorney General Kamala Harris, a former San Francisco district attorney who is running for U.S. Senate, cautioned that when it comes to immigration, "our policy should not be informed by our collective outrage about one man's conduct."
Many other San Francisco politicians stayed quiet as mourners held a vigil at Pier 14 on the downtown waterfront, where the 32-year-old Steinle was gunned down, seemingly at random. She had recently moved to San Francisco.
While many cities have scaled back cooperation with ICE, few have gone as far as San Francisco.
For more than two decades, San Francisco has been considered a sanctuary for people in the U.S. illegally.
The city's sanctuary law prohibits city employees from helping federal authorities with immigration investigations or arrests unless required by law or warrant. That said, the ordinance does not prohibit local law enforcement from informing ICE that they've arrested someone in the country illegally for a felony offense or who has prior felony convictions.
From jail, Sanchez told a telelvision reporter in a mix of Spanish and English that he found the gun wrapped in a T-shirt while sitting on a bench at the pier.
"So I picked it up and ... it started to fire on its own," Sanchez said, adding that he heard three shots go off.
Asked if he came to San Francisco because of its sanctuary status, he said yes.
"I only want to say that if the court wants to find me guilty, I wouldn't get mad," Sanchez said during the interview, in which he appeared confused and spoke incoherently at times.