SF startup launches "Uber for Birth Control"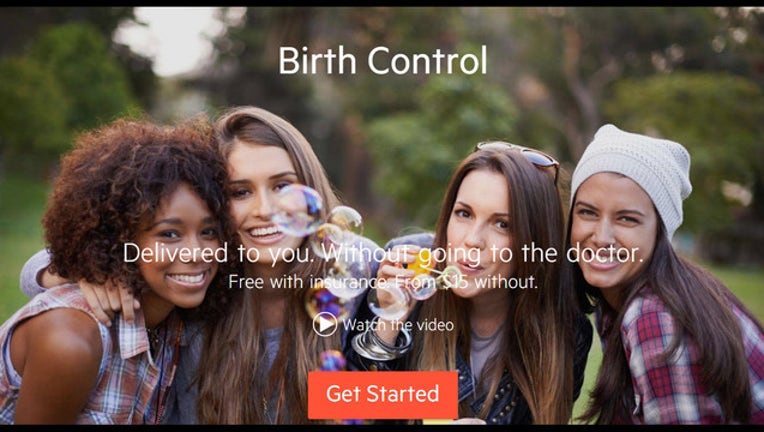 article
SAN FRANCISCO - Nurx, a health technology startup based in San Francisco, recently released a web-based birth control delivery app, allowing women in California to get a prescription for their birth control and have it delivered right to their door within 48 hours.
In more than 100 countries in the world, women are able to access birth control without a prescription.
However, in the United States, the process is a much more complicated and burdensome process according to Nurx founders Hans Gangeskar and Dr. Edvard Engesaeth
"Research shows that the easier and more affordable birth control is, the more women will use it. Women should not have to jump through these unnecessary hoops, just to access birth control. With Nurx, we are changing this, and allowing women to access their birth control on their own terms." says Engesaeth a medical doctor and cofounder of Nurx.
The Nurx app works for both new and existing birth control users and the service and shipping are free to anyone with health care. For uninsured patients, Nurx waives the consultation fee, the delivery is still free, and Nurx can connect the user with generic birth control brands for about $15.
"Each user is shipped a three month-supply of their order, making the process more convenient for the user. In many markets, users are also able to receive their order on the same day. Unlike with similar apps, with Nurx, patients can use their insurance to cover their contraceptives, rather than being forced to pay cash," explains Gangeskar.
How the App Works:
1. User Chooses Brand - The user selects their brand, answers a few questions, enters their insurance and shipping info.
2. Doctor Reviews Submission - a Nurx partner physician reviews the request and writes a prescription.
3. Delivered to Customer - The prescribed medication is delivered at no cost.
In addition to birth control, Nurx will also allow users to request PrEP through the app. PrEP (short for Pre-exposure prophylaxis) is a new HIV prevention method in which people who do not have HIV take a daily pill (Truvada) to reduce their chances of infection. Studies have shown Truvada for PrEP to be up to 99% effective in preventing transmission of the virus.
Each year, about 50,000 Americans are infected with HIV. "Unfortunately, awareness about, and access to this revolutionary drug is still a problem. By making Truvada more accessible through our app, we hope to change the game in the fight to end the HIV epidemic." says Nurx co-founder and CEO, Hans Gangeskar.
The Nurx app was launched in December 2015.