SF tenant groups to file petition for legal aid for all tenants facing eviction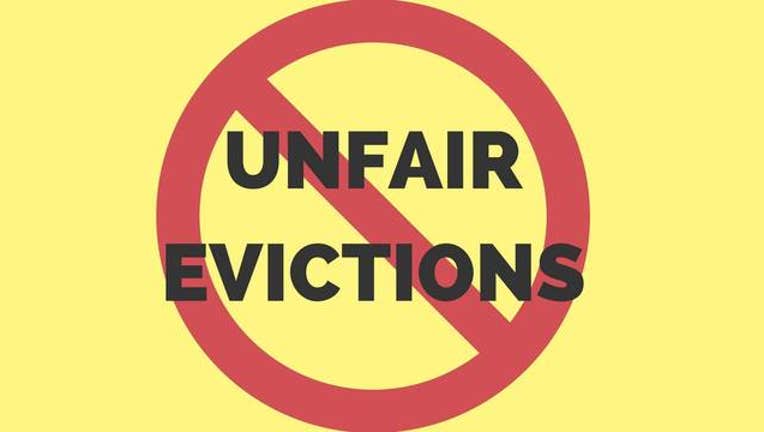 article
SAN FRANCISCO (BCN) - Tenant advocacy groups are expected to submit 20,000 signatures to the San Francisco Department of Elections today to put a measure on the June ballot to give legal counsel to all renters in the city facing eviction, organizers said.
If the measure passes in the June 5 election, San Francisco would be the first city in California to provide such representation. 
"This is history," Jon Golinger, campaign advisor for the No Eviction Without Representation Initiative, said. "This will be a model for other cities." 
Currently most tenants get no legal counsel when they're facing eviction, according to organizers. 
The measure would require city officials to implement the measure in a year. 
Organizers are suggesting several ways to do that. 
The public defender's office could set up a unit to provide counsel or the mayor's office of housing could do it or the city could provide money to nonprofits, which could provide it, Golinger said. 
He added that there are pluses and minuses to each. 
The ballot this June also includes an election for San Francisco mayor. 
Golinger said three of the four major candidates, who he said are state Sen. Mark Leno, Supervisor Jane Kim and former Supervisor Angela Alioto have endorsed the measure.
Board President London Breed is not endorsing the measure, Golinger said.   
New York City officials enacted a similar law in the summer of last year.