SF's COVID-19 response led to one of lowest death rates among U.S. cities, study finds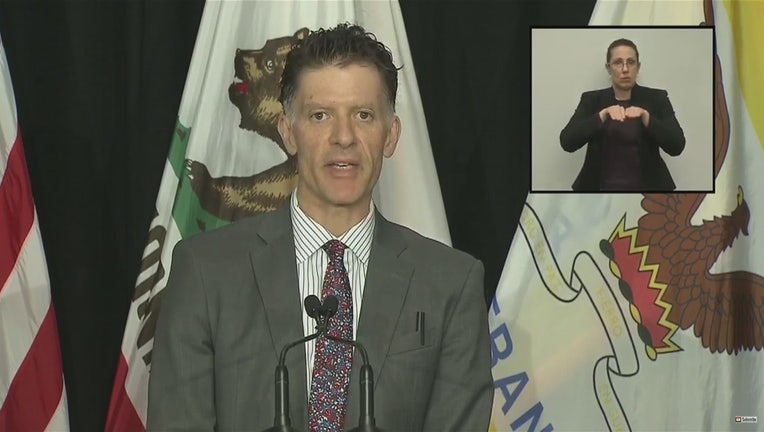 article
SAN FRANCISCO - San Francisco's response to the COVID-19 crisis resulted in one of the lowest coronavirus-related death tolls among U.S. metropolitan cities, a study has found.
According to the study conducted by University of California, San Francisco (UCSF) researchers and the San Francisco Department of Public Health (SFDPH), the city implemented "one of the most intensive, inclusive and multi-pronged" COVID responses in the U.S., leading to one of the lowest fatality rates among U.S. cities across all ages and ethnicities.
"Swift action informed by experience and data in San Francisco was critical to success," according to the study, which was published in the academic journal Public Health Reports.
The department noted the city implemented vigorous mitigation measures, such as asymptomatic testing of vulnerable populations, and enforcing of masking in public areas and stay-at-home orders.
The study also cited the accessibility of residents to tests and vaccines, financial support for populations severely affected by the pandemic, booster recommendations, and maintaining consistent updates about COVID-19 as reasons for San Francisco's curbed rate of transmission, reduced number of hospital patients, and lower mortality.
"The success of San Francisco's COVID-19 response relied on quickly putting these public health principles into action and adapting to outcomes in real time through the lens of health equity," said Dr. Grant Colfax, San Francisco's public health director and senior author of the study.
According to the research, as of 2022, San Francisco had a COVID-19 fatality rate of 98 per 100,000 residents, compared to 229 COVID-19 deaths per 100,000 people in the state of California and 301 per 100,000 in the entire U.S. population.
The SFDPH explained that this data was gathered by tracking the number of COVID-19 deaths along with excess all-cause mortality rates in the city.
"In almost all age, race and ethnicity groups, excess mortality from COVID-19 was lower in San Francisco than in California overall, especially among people more than 65 years old," the department noted.
Stream KTVU on your TV by downloading Fox Local on your Roku, Amazon Fire, AndroidTV or AppleTV device for free. More details here.
The study, however, also revealed that even though the city's COVID-19 response was exemplary, the SFDPH's safety-net medical institution, Zuckerberg San Francisco General Hospital, was overwhelmed by COVID-19, straining the institution's resources and staff shortage.
"Our public safety-net facilities need to fortify their infrastructure to face the next inevitable pandemic," Colfax said.
He and other researchers said public health approaches and priorities will continue to evolve as new COVID-19 variants emerge.
The study can be found at https://www.ncbi.nlm.nih.gov/pmc/articles/PMC10323495/.