Sharks even series with 7-0 win over Oilers in Game 4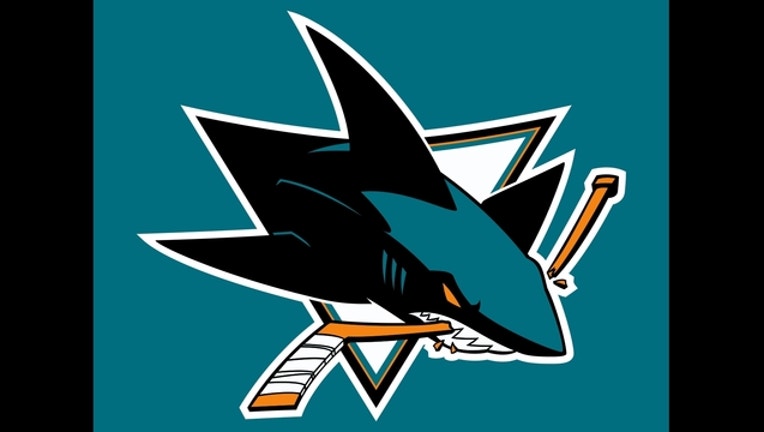 article
SAN JOSE, Calif. (AP) - SAN JOSE, Calif. (AP) - Joe Pavelski took just 15 seconds to end San Jose's two-game scoring drought. Once that first puck went in, a bushel of goals followed.
Pavelski and Logan Couture each scored twice and the Sharks rebounded from back-to-back shutouts in emphatic fashion, beating the Edmonton Oilers 7-0 on Tuesday night to tie their first-round playoff series at two games apiece.
"We were just ready," Pavelski said. "Everyone was ready. We've been there. ... There weren't really any lapses in our game."
After being throttled by the younger and faster Oilers the past two games, the Sharks went back to the same successful formula that carried them to the Stanley Cup Final a year ago.
Pavelski scored on a pair of deflections, the previously dormant power play scored four times and San Jose held Connor McDavid off the scoresheet for the second straight game. Now they will try to carry that over into Game 5 in Edmonton on Thursday night.
"We know we need to win this one going into the next game on the road," center Chris Tierney said. "I thought we had a sense that there was no chance that we're not coming out of this game without a win. I thought we were pretty desperate tonight and it showed up."
Patrick Marleau, Marcus Sorensen and David Schlemko also scored for San Jose, Brent Burns had three assists and Martin Jones made 23 saves for his fourth playoff shutout. It all added up to the most lopsided playoff win in Sharks history and biggest shutout win in the NHL in 10 years.
Cam Talbot was pulled after allowing five goals on 24 shots and the frustration boiled over for the Oilers with Leon Draisaitl drawing a game misconduct for spearing Chris Tierney.
"We were bad tonight, obviously," McDavid said. "That's not our team, that's not our game. We haven't played like that all year. It's a one-off."
Sharks coach Peter DeBoer juggled his lines in search of any kind of offensive spark, moving Marleau up to the top line with Joe Thornton and Pavelski among other changes.
It paid off immediately when Pavelski won an offensive zone faceoff back to Justin Braun and then deflected a point shot past Talbot for the fastest goal in Sharks playoff history.
"This is an intimidating building to play in, and it is even more when you've got a lead early," Couture said. "Pavs made a great tip on that one, the building got into it, and we rode that momentum."
Playing with a lead for the first time all series, the Sharks were energized and dominated the play early. Even the struggling power play that had scored only once and allowed two short-handed goals in the first three games got into the action.
Pavelski slid a cross-ice pass to Couture, who took a second to gather the puck before beating Talbot with a wrister from the faceoff circle for his first goal since having several teeth knocked out when he took a slap shot to the mouth March 25 in Nashville.
Couture, who led the NHL in playoff scoring last year, missed the final seven games of the regular season and hadn't been at his usual form to start this series. He wore a cage to protect his mouth the first two games before going back to the half-visor for Game 3.
San Jose then took the game over in the second starting when Marleau scored on an early power play. Sorensen knocked in a rebound midway through the period and Couture ended Talbot's night with a wrister from the circle.
"It's already forgotten in my mind," Talbot said. "I've had some time to let it go already. Just go through my process and let it go and be ready Thursday."
Pavelski added his second late on the period to take advantage of Draisaitl's penalty as San Jose converted four of eight power-play chances after going 1 for 14 the first three games.
That prompted chants of "We want seven!" from the delirious crowd and it came when Schlemko scored on the power play in the third.
"We've been saying we have confidence in it," Thornton said. "It's just a matter of time before we strike. Just keep to our fundamentals and we'd be fine and you saw that tonight."
NOTES: The Rangers beat Atlanta 7-0 on April 17, 2007. ... The previous fastest playoff goal for San Jose came 28 seconds into the game by Dany Heatley against Los Angeles in 2011. ... NFL Hall of Famer Jerry Rice opened the dressing room to lead the Sharks on the ice to start the game.
___
More AP NHL: www.apnews.com/tag/NHLhockey