Shelter beds open for the unhoused in San Francisco during winter storm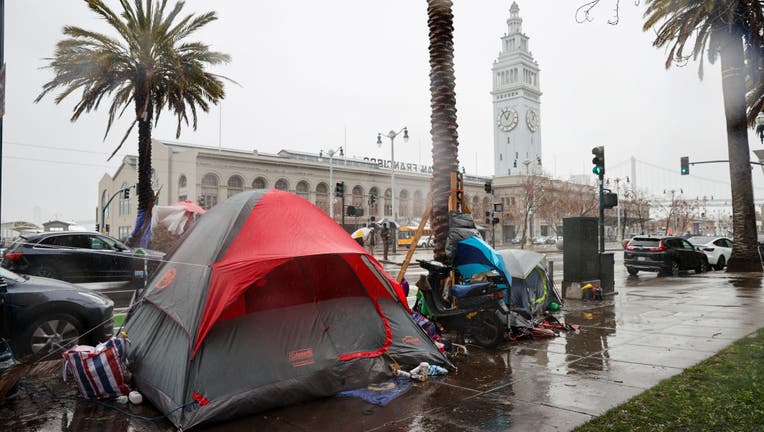 article
SAN FRANCISCO - A limited number of shelter beds have been made available for unhoused individuals in San Francisco on Thursday as the latest atmospheric river has descended upon the city. 
The city is expected to get drenched over the next few days as these now all-too-familiar conditions arrived during the afternoon. According to city data, the 2022 Point-in-Time homeless count shows 7,754 people were experiencing homelessness in San Francisco. Of those people 3,357 were staying in a shelter. Unfortunately, despite limited resources that are available, homeless individuals were seen hunkered down in tents on sidewalks and some with even less shelter as the late-winter storm arrived.
District 6 Supervisor Matt Dorsey, who represents SoMa, an area impacted by a large homeless population, wrote on Twitter about shelter beds available at four different locations. 
Dorsey said the shelter beds are available in response to cold weather emergency protocols. The shelters are available to guests on a walk-in basis on a first-come, first serve basis. He gave the following names and intake times: 
The current storm is expected to last through Friday and is likely to bring floods and hazardous conditions along with thunderstorms. Another atmospheric river is expected to arrive next week. 
MORE: Homeless families in Santa Clara County struggling to find temporary housing