Shelter that was housing people displaced by storms to close Monday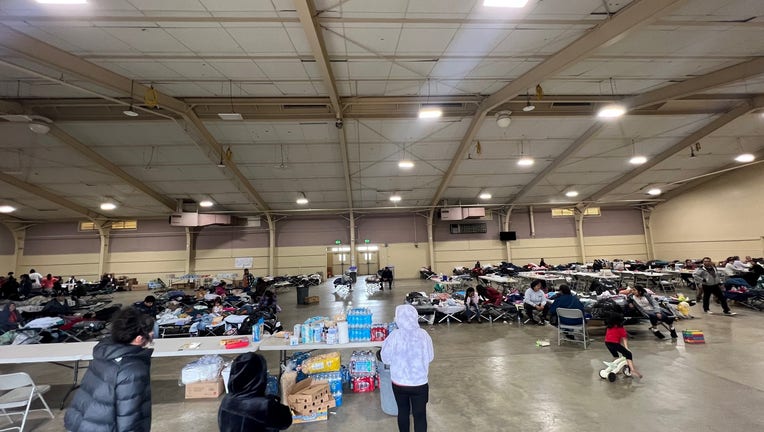 article
PAJARO, Calif. - An emergency shelter at the Santa Cruz County fairgrounds that has been housing people displaced by atmospheric rainstorms in March will close on Monday.  
There were 48 occupants there as of Wednesday, according to Monterey County spokesperson Nicholas Pasculli. The shelter is located at the fairgrounds near Watsonville and the border between Monterey and Santa Cruz counties, and has been operated since March 11 by Monterey County.   
At its peak, the shelter housed more than 400 people, most of them residents of the Pajaro community in north Monterey County that was flooded when the Pajaro River levee was breached. Residents in other areas, such as Spreckels, were also evacuated due to rising levels of the Salinas River.   
For the remaining people at the shelter, Pasculli said Monterey County is "actively working on connecting them to temporary housing options and support them to their next living situation."   
PREVIOUS COVERAGE: Pajaro: The look of floods to come soon
The county is partnering with homeless service providers, including Pajaro Rescue Mission, to offer services to the people still at the shelter and register them for emergency housing vouchers.   
Of the 48 people remaining there as of Wednesday, at least half were already experiencing homelessness before the storms and while there are shelter beds elsewhere available, some are declining them because they are not close to Pajaro, Pasculli said.