Sheriff's deputy helped evacuate 30 students from burning bus on I-680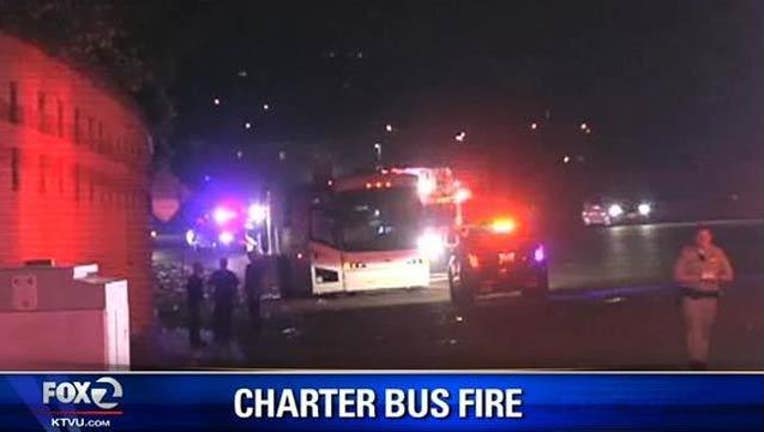 article
WALNUT CREEK, Calif. (KTVU and wires) -- A sheriff's deputy helped evacuate 30 students and several adults after the bus they were riding in caught on fire on Interstate Highway 680 in Walnut Creek Saturday evening, sheriff's officials said Sunday. 
Deputy Sheriff Anthony Coniglio was driving south on Highway 680 near South Main Street around 8:30 p.m. when he saw a 45-foot bus pull to the side of the road, according to sheriff's officials. 
A large amount of smoke was billowing from the rear of the bus, officials said. 
The deputy reportedly saw students on the bus and pulled over to assist them. As the bus driver was trying to extinguish the growing blaze, Coniglio helped evacuate the 30 students and three adults on board, sheriff's officials said. 
After everyone was off the bus, sheriff's officials said the deputy went back onto the bus to make sure everyone made it off safely. Sheriff's officials said the bus driver and six students were transported to local hospitals with injuries related to smoke inhalation.