Shooter was fixated on George Zimmerman, police report says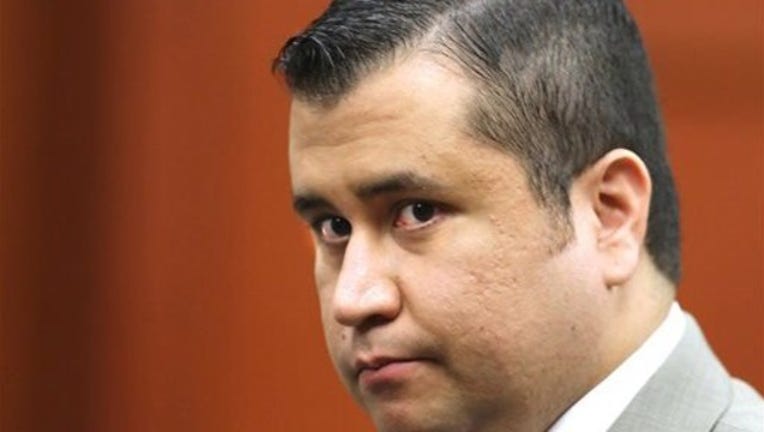 article
ORLANDO, Fla. (AP) — A Florida man charged with shooting at George Zimmerman last week had "a fixation" on the former neighborhood watch leader and had recently been admitted to a mental institution, according to a police report made public Tuesday.
The Lake Mary Police Department report said that 36-year-old Matthew Apperson had shown signs of paranoia, anxiety and bipolar disorder. Apperson's attorney, Mark NeJame, didn't immediately respond to an email seeking comment.
Zimmerman told officers he had been driving in the Orlando suburb of Lake Mary last week when Apperson got behind his truck and yelled, "You remember me you fat mother f-----?" according to the report.
Apperson then yelled at Zimmerman, "You owe me your life. The only reason I didn't press charges on you is because I wanted to kill you myself," Zimmerman told detectives, according to the report.
Zimmerman and Apperson had a previous road-rage encounter last September, when Apperson alleged that Zimmerman had threatened him. Apperson decided not to pursue charges, and police officers were unable to move forward without a car tag identified or witnesses.
In the most recent incident, Zimmerman told officers he laughed and called Apperson a clown, and Apperson fired a gun at his car a short time later, leaving a bullet hole in his passenger-side window. Zimmerman suffered minor injuries.
Apperson gave police officers a different account. He said Zimmerman had pointed a gun at him as they were driving, so he fired at him with his revolver. A detective at the scene said he overheard Apperson say, "I hope I got him this time," according to the police report.
Apperson was charged last Friday with aggravated assault with a deadly weapon, aggravated battery and firing a missile into an occupied conveyance. He was released over the weekend on $35,000 bond.
Zimmerman was acquitted of any crime two years ago for fatality shooting unarmed teen Trayvon Martin. The case sparked protests and a national debate about race relations. The U.S. Justice Department later decided not to bring a civil rights case against Zimmerman.
Zimmerman has had several brushes with the law since his acquittal in 2013. He just recently moved out of Florida but had returned to the Orlando for Mother's Day.