Shots fired outside Highland Hospital following fatal Oakland shooting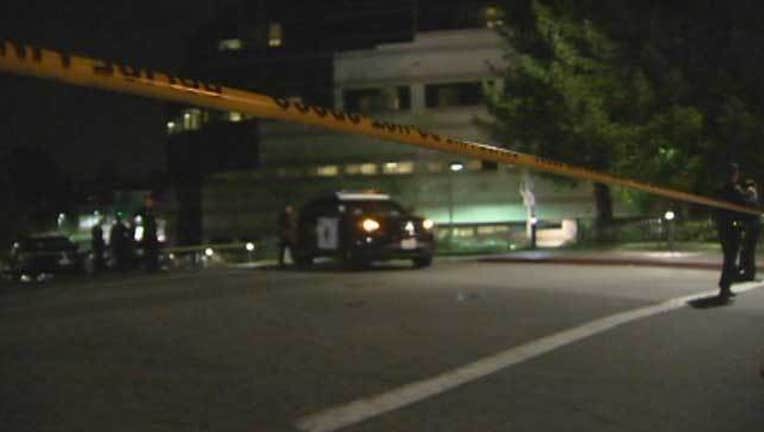 article
OAKLAND, Calif. (KTVU and wires) -- A shootout across the street from Highland Hospital Monday night was connected to an afternoon shooting in West Oakland that left one woman dead and two injured, according to a sheriff's spokesman.
The Alameda County Sheriff's Office spokesman said the shootout near Highland Hospital happened at about 8 p.m. No one was hit during the gunfire.
The sheriff's office said a car connected to both shootings sped away from the scene.
Deputies caught up to the vehicle and detained several people inside.
Officers responded to a report of shots fired around 4:45 p.m. in the 2900 block of Chestnut Street, about a block east of Adeline Street, Officer J. Moore said.
Initially, two victims were found at the scene. Police later confirmed that one victim, a woman, had died from her injuries. Two other shooting victims, both male, were hospitalized.
Investigators cordoned off another scene nearby at 30th and Adeline streets and stopped a bus thought to have witnesses on board.
Neighbors told KTVU they heard as many as 20 gunshots and that the woman was fatally shot while trying to shield a child from bullets. Police have yet to confirm that a child was injured in the shooting.