Six charged with brutally beating 3-year-old boy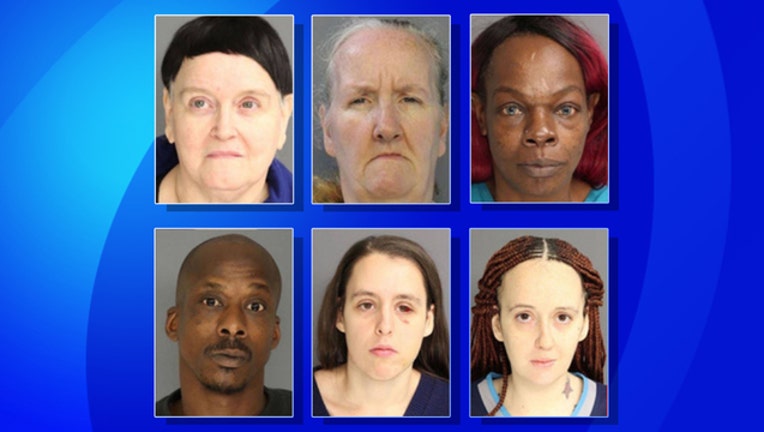 article
NEW YORK (FOX 5 NY) - Six adults are charged with severely beating a three-year-old boy in Newark in what authorities describe as "systematic and coordinated" beatings.
The Essex County Prosecutor's Office says that Patricia Gamarra, 62, Mary Buchan, 55, Patricia Buchan, 28, Bridget Buchan, 23, Natacha Smith, 43, and Homer Searcy (aka Omar Searcy), 39 are under arrest.  Authorities say that Smith is the boy's mother.
All six live in the same house in Newark.  Prosecutors say that they beat the child with a belt and fists and poured scalding water on him as a form of corporal punishment.
All six are currently being held at the Essex County Correctional Facility in Newark.  They were scheduled to make a court appearance on Thursday, Dec. 13.
An investigation by the Essex County Prosecutor's Office Special Victims Unit in conjunction with the Newark Police Department's Special Victims Bureau.
It was unclear if they had lawyers to speak on their behalf.  Authorities didn't release information about the current health of the boy or if he was in state custody or with relatives.