SJSU student accused of multiple sexual assaults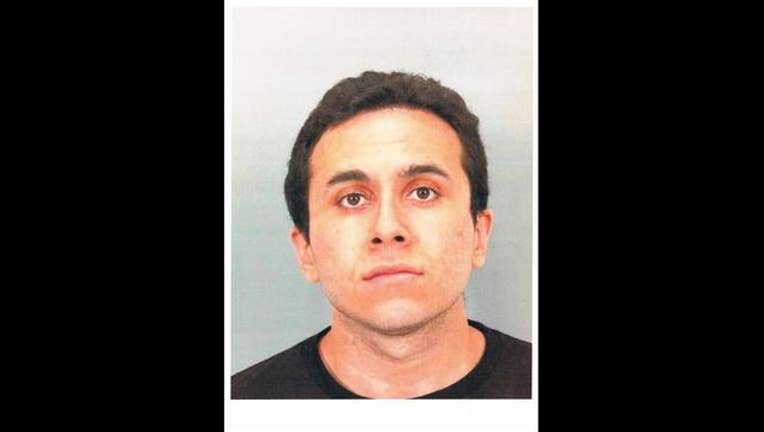 article
SAN JOSE, Calif. (BCN) - A San Jose State University student in custody for three counts of alleged sexual assault appeared in court today and was denied a motion to eliminate bail set at $210,000 because of his inability to pay it.
SJSU officials said university police are searching for witnesses or survivors in connection with alleged acts committed by Luis Venegas, 21.
Venegas is a fourth-year student at SJSU and had been living in Campus Village A before someone contacted campus police on March 3, prompting an investigation, according to the university.
Venegas was then arrested and booked into Santa Clara County Jail on March 5.
Two additional survivors were discovered through the investigation. In each case, Venegas and his survivor knew each other, university officials said.
Venegas was charged with sexual assault, assault with the intent to commit sex crimes, false imprisonment and sexual battery.
Venegas appeared in court this morning at the Santa Clara County Hall of Justice, just minutes from SJSU.
Judge Socrates Peter Manoukian denied Venegas' defense motion to eliminate bail because he had no money to his name. 
Venegas' attorney said there was documentation that he had no money in his wallet and his parents receive disability and Social Security benefits. Venegas had not had a job since 2015 and is undertaking at least $4,000 in student loans each year, the attorney said.
Manoukian said there was insufficient evidence that Venegas had no money, and that "not having money in your wallet means your significant other could have cleaned it out the night before."
Venegas' attorney said he is prepared to withdraw from the university, where he was studying to obtain a bachelor's degree in chemical engineering, and will submit to a stay-away order from the campus itself if he is able to obtain his belongings still at SJSU.
The defense also proposed that Venegas stay with his parents at their home in the Southern California town of Brawley once he's released from custody, but Manoukian rejected the idea.
Prosecutors said removing bail and allowing Venegas to leave jail would be a public safety concern.
The judge discussed the seriousness of the five felonies the suspect is charged with, noting that two of the individuals alleging sexual assault told investigators that they were weakened into the situation by at least one drug.
Venegas remains in custody and will be in court next on April 12. Students were alerted of the situation in a campus-wide email sent out Wednesday, according to SJSU police Capt. Alan Cavallo.
Venega's arrest was made public by the college on Wednesday and not prior to that because the suspect was already in custody, according to university spokeswoman Pat Harris.
Harris said those who have been sexually assaulted can use SJSU's Title IX Office as a confidential resource whether or not they have filed a police report by reaching out to (408) 924-2218.
Anyone who is A survivor or witness to thE case should contact the campus police department at (408) 924-2222 or Sgt. Justin Celano at (408) 924-2218.
Anonymous tips can be submitted through the TipNow service at (408) 337-2919 or SJSU@tipnow.org.