Small plane makes emergency landing at San Jose airport, closes runway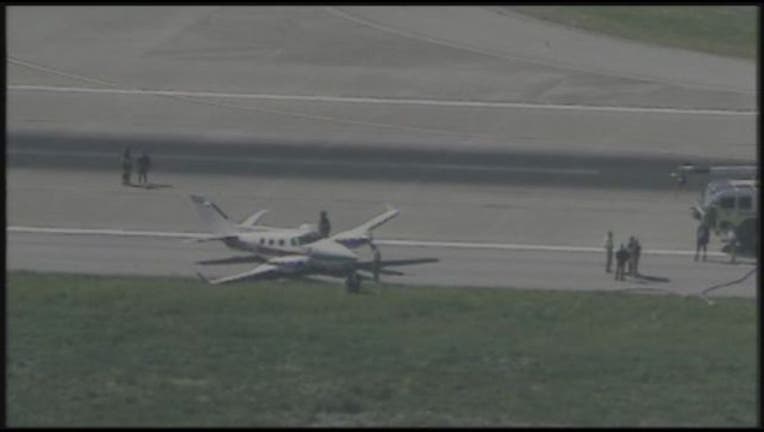 SAN JOSE (BCN) - One runway is closed at Mineta San Jose International Airport Tuesday morning after a small twin-engine airplane's landing gear collapsed, according to airport officials.
All three people on board were uninjured, according to airport spokeswoman Rosemary Barnes.
Barnes said the incident was reported around 10:30 a.m., when the pilot expressed concerns about the landing gear to air traffic controllers.
When the plane landed a few minutes later, the landing gear collapsed.
"We still have the aircraft on the runway along with our firefighters," Barnes said. "The (Federal Aviation Administration) is still on scene as part of the investigative process."
The runway will remain closed until the FAA authorizes airport personnel to tow the plane, after which the runway can be inspected.
A parallel runway remains open, and Barnes said Tuesday morning's incident has had no impact on the airport's flight operations.
Further information about the nature of the flight was not available, but Barnes identified it as a twin-engine Beechcraft Duke general aviation aircraft that was scheduled to land.