Softball fans respond after pre-game National Anthem canceled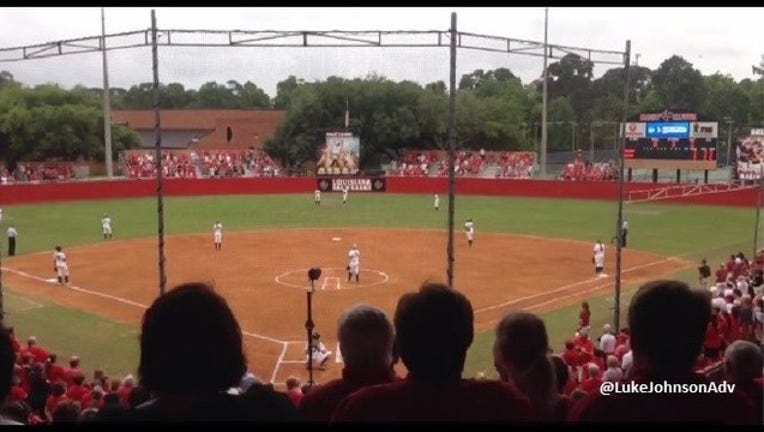 article
Fans at a college softball game were told there would be no national anthem before the game.
The reason? Time constraints.
Andy Nesbitt of Fox Sports The Buzzer, explains that fans took matters into their own hands, singing the anthem themselves while the teams warmed up.
The players on both teams actually paused their warm-ups to turn and face the flag.
Sports writer Luke Johnson, captured video of the fans' anthem.
The game was the third game of the NCAA Softball regionals at Louisiana Lafayette.