Some San Jose drivers wrongly ticketed due to parking meter glitch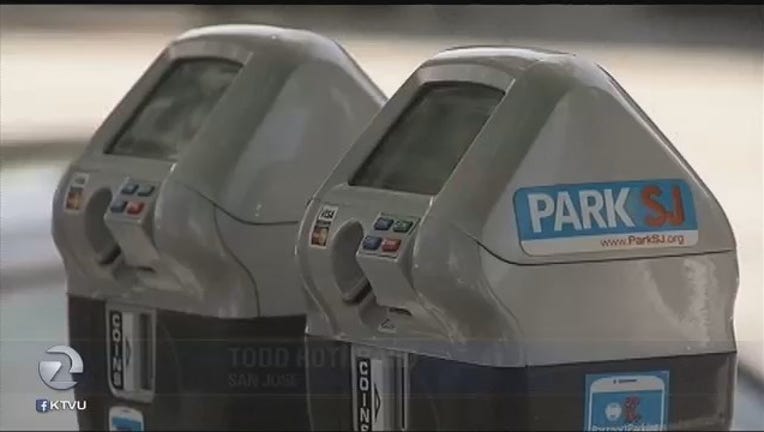 SAN JOSE, Calif. (KTVU) - City of San Jose officials admit a flaw in the technology causes parking meters in downtown San Jose to inadvertently expire sooner than they should. Some drivers may have been wrongly ticketed.
Officials found that on a dozen of meters, when a truck rolls by, it causes meters to reset. For now, the City has turned off the reset button. Some drivers aren't taking any chances.
Todd Rothbard has now resorted to taking photographic evidence when he feeds the parking meters. The San Jose lawyer said he received three parking tickets in a week's time. At first he thought his associate was to blame.
"I'm thinking man how dumb could my associate be to put quarters in the wrong meter," said Rothbard.
He owed that associate an apology. Rothbard found out some of the new high tech parking meters, installed last year so drivers can use their credit cards, are sensitive. Sensors in the pavement can tell when a driver leaves a parking spot and resets the meter. Some of the meters are so sensitive near construction zones, that trucks driving by can mistakenly reset them.
"It's not every time the truck drives by that the meter, it resets," said Laura Wells with the City of San Jose's Department of Transportation. "It's very sporadic."
Wells admits on average the city has issued 30 citations a month that are associated with this problem and dismissed the citations.
"We don't like it," said Wells. "We are dismissing any citations where it's clear that payment was received."
"It's the stupidest thing," said Abe Gupta from San Ramon. "It's the stupidest thing. I have to stop parking here."
Gupta who works downtown doesn't want to risk getting a $40 ticket. He now parks at a lot across the street.
"It sounds like the smart meter is kind of a stupid meter," said Gupta. "Here we are in the middle of Silicon Valley and you think we can perfect a parking meter right?"
City officials said if a driver believes they received a citation by mistake, they can contact the city. They'll look at the citation's payment history and refund the money accordingly.