Sorority housekeeper surprised with $21,000 check to thank her for 24 years of service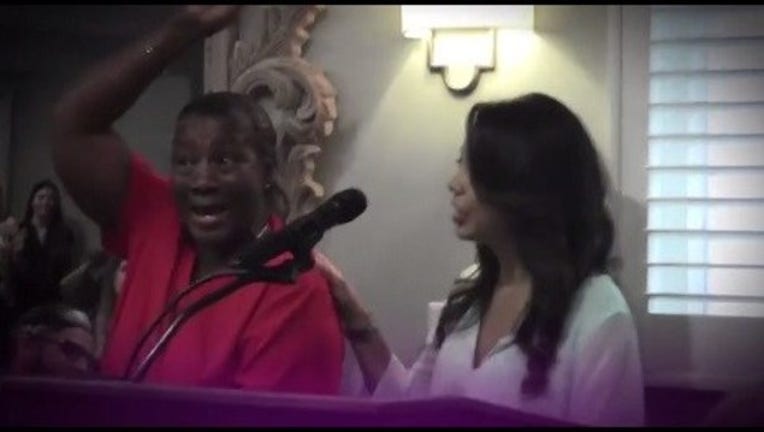 article
This video is sure to warm your heart!
Alicia Jewell is graduating from USC in May. She decided to do one last good deed before she goes off into the real world.
She had the perfect person in mind.
Jewell, the former president of Gamma Phi Beta at USC thought of the housekeeper at her sorority house – Fannie Randle.
Randle has been a housekeeper at the Gamma Phi house for 24 years and currently drives a car held together with duct tape, according to the video posted by ATVN.
"Her car, currently, it just shouldn't have to be like that. So I was just like, 'You know what, she has so many alumni and so many girls that love her so let's just get her a car!'" Jewell said to ATVN.
So on Monday night, Jewell surprised Randle with two gifts – a Gamma Phi keychain and a check for $21,000 towards a new car.
The proceeds were collected on GoFundMe and the donors included Gamma Phi alumni and current members of the sorority.
"They mean everything to me. They are wonderful, wonderful girls. I could never say anything about my girls," Randle said about the generous act.