South Bay raid targets home connected to pirate recordings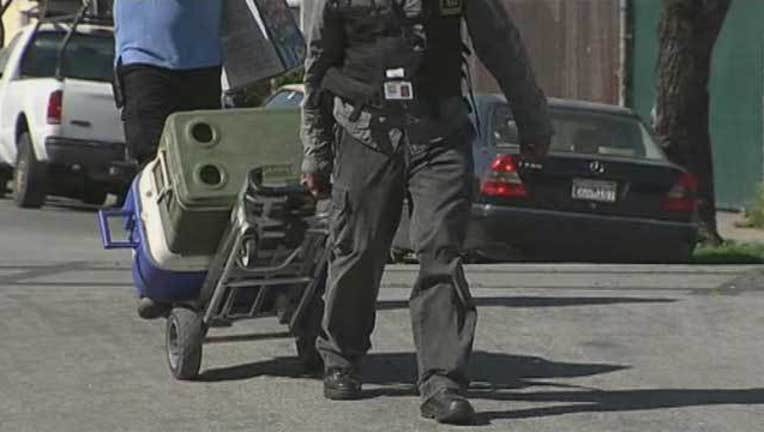 article
SAN JOSE, Calif. (KTVU) -- Federal agents carried out a raid at a home in the South Bay late Friday morning that was reportedly connected to the production of pirate recordings, according to authorities.
Agents from the FBI and the Recording Industry Association of America took several boxes from a home on Whitton Avenue in San Jose.
The boxes were filled with CD's or DVD's and loaded them on to a truck.
Authorities were not giving many details, but told KTVU the raid had to do with the production of bootleg recordings.