Stanford ace Quantrill to have Tommy John surgery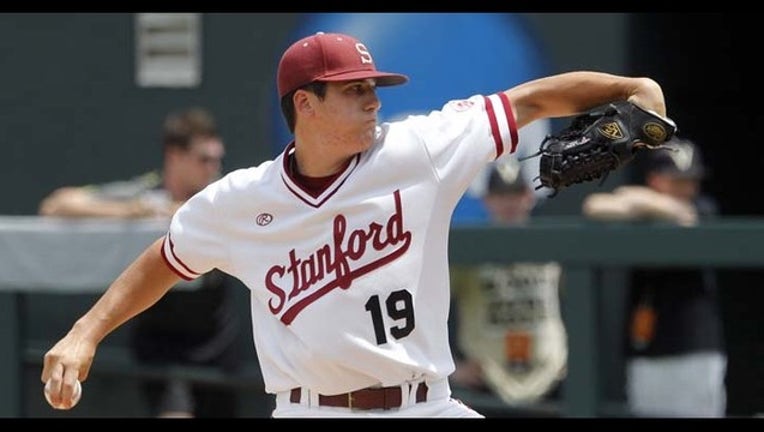 article
STANFORD, Calif. (AP) -- Stanford ace Cal Quantrill, a top prospect for the 2016 baseball draft, needs Tommy John surgery and will miss the remainder of this season.
The son of former major league reliever Paul Quantrill was 2-0 with a 1.93 ERA in three starts. The sophomore right-hander threw seven innings in a 5-3 win at Rice on Feb. 27, but then missed his last start with what Cardinal coach Mark Marquess called "soreness."
Stanford made the announcement Sunday night on Twitter. Quantrill is slated to have surgery on March 20.
Quantrill, a native of Port Hope, Ontario, was projected as a first-round draft pick in 2016 and appeared on several preseason All-America lists. He went 7-5 with a 2.68 ERA last season while being selected the Pac-12 freshman of the year.