Stanford men's soccer team wins historic third consecutive NCAA title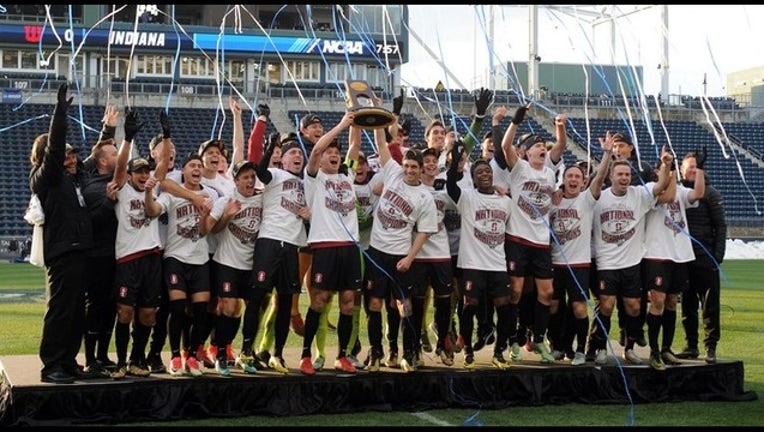 article
STANFORD, Calif. (BCN) - Stanford University's men's soccer team won its third consecutive NCAA title today, making it one of only two teams in the event's 59-year history to win three titles in a row, Pacific-12 conference officials said. 
The Cardinal won the title by beating Indiana 1-0 in double overtime.
The ninth-seeded Cardinal (19-2-2) played second-seeded Indiana (18-1-6) through two scoreless halves and more than 12 minutes of overtime before junior Sam Werner scored the winning goal. 
Stanford is also the first school to win both the men's and women's Division I soccer titles in the same season.