Starbucks to install needle disposal boxes at some locations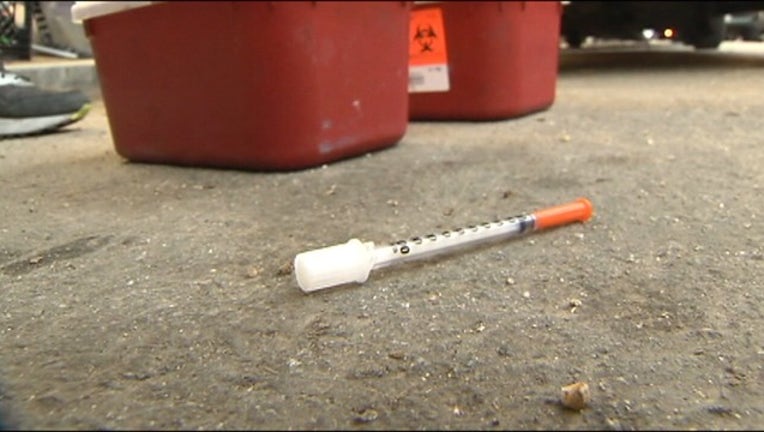 article
SEATTLE, Wash. (KTVU) - Safe needle disposal boxes will be placed in a handful of Starbucks locations after employees voiced their health concerns on a petition on coworker.org, according to a report by Business Insider. 
Needles and syringes have become a hazard for workers at a number of Starbucks locations, according to the report.  
The petition on coworker.org aimed to have Starbucks corporate, " Put safe needle disposal boxes in the bathrooms of high-risk areas so that employees are protected/stop getting poked and exposed to HIV/AIDS, Hep C, Hep B, etc."   
The petition specially mentions Starbucks in Seattle, and voiced concerns of employees getting pricked by needles left in tampon disposal boxes and diaper changing stations.   
Employees on the petition say that even when protocol is followed, needle pricks can still occur. 
A Starbucks spokesperson released the following statement to KTVU, "These societal issues affect us all and can sometimes place our partners (employees) in scary situations, which is why we have protocols and resources in place to ensure our partners are out of harm's way. I can't emphasize enough that if our partners are ever in a position where they don't feel comfortable completing a task, they are empowered to remove themselves from the situation and alert their manager. As we always do, we are constantly evaluating our processes and listening to partner feedback of ways we can be better." 
As of Wednesday morning more than 3,700 people had signed the petition. 
Details on locations where the sharps boxes will be installed have not been released. 
This story was reported from Oakland, California.