State tells colleges to quickly respond to sex assaults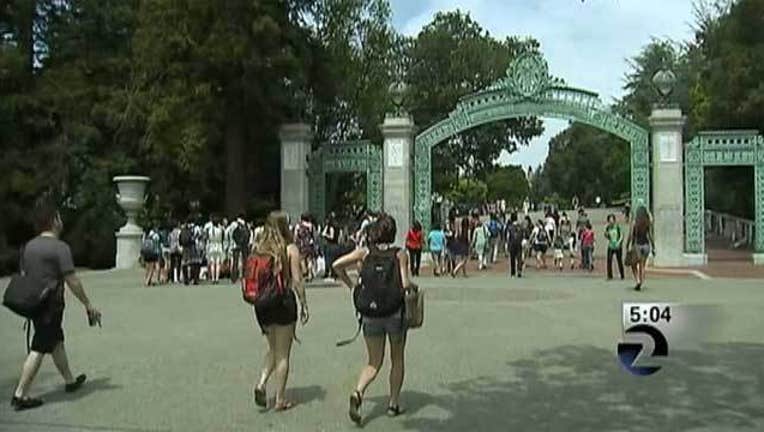 article
LOS ANGELES (AP) -- California law enforcement and education leaders on Wednesday directed colleges to quickly notify authorities when a sexual assault is reported on campus, following criticism that incidents were being hidden by universities and not investigated thoroughly.
Attorney General Kamala Harris and University of California president Janet Napolitano released a template outlining cooperation between campuses and law enforcement agencies mandated under a state law passed last year.
The move came amid ongoing scrutiny over the handling of sexual assault cases on U.S. campuses.
The new measure is one of several aimed at improving university and law enforcement responses to sexual offenses in California. It requires that a victim's name be withheld unless they give consent.
In a separate law, California became the first state to define when "yes means yes," requiring an "affirmative, conscious and voluntary agreement" to engage in sexual activity.
California is one of just a few states requiring colleges have agreements in place with local law enforcement and crisis centers in handling a response.
The measures include conducting joint interviews, where possible, with school and law enforcement officials so that victims do not need to repeatedly recount a traumatic experience. In addition, if a student chooses not to file a report with authorities, the document recommends contacting her or him again within 48 hours and making the student aware a case can be reopened on request.
"California has some of the best colleges and universities in the world," Harris said. "But for far too many hard-working students, the dream of an education from a top school is upended by sexual violence."
A flurry of bills outlining campus response to sexual assaults has been introduced in state legislatures this year, though few have been passed.
A proposed federal law requiring all colleges and universities to have an agreement in place with local law enforcement has also been stymied in Congress. Critics say that approach contradicts existing federal statutes allowing sexual assault victims to decide whether law enforcement should be notified.
Victim rights advocates also contend it's critical to let the victim decide whether to involve the police.
California schools have until July 1st to enact policies ensuring law enforcement is notified.
The model memorandum requires schools, local authorities, rape crisis centers and medical facilities to identify a central contract at each agency to improve communication and cooperation.
Each agency should be required to give special training on handling sexual misconduct allegations in a sensitive manner and ensure victims are not coerced into filing a report -- or not filing one.
The document also outlines clear instructions for collecting rape kits. Students should be informed that they are entitled to a forensic exam at no cost and regardless of whether they want to pursue charges.
Harris said the agreement will "help break down silos between campuses and law enforcement agencies to provide sexual assault victims with the help they need and hold perpetrators more accountable."
Reports of sex offenses on college campuses provided to the U.S. Department of Education nearly doubled between 2009 and 2013 -- a rise department official attribute to increased federal enforcement and growing public attention.
Law enforcement and education leaders say sex crimes frequently go underreported and that there are likely many more cases.
As of Wednesday, there were 121 sexual violence cases at 111 campuses under investigation by the U.S. Department of Education, including 12 California colleges and universities. The Obama administration had called on schools to better address the problem.