State treasurer John Chiang to run for governor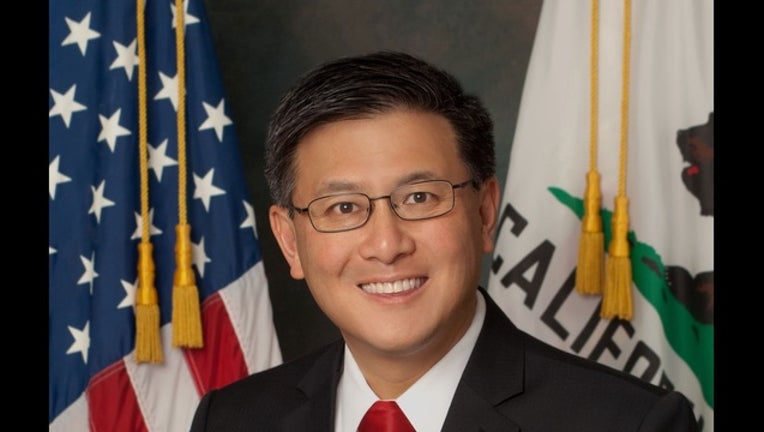 article
SACRAMENTO, Calif. (AP) — California Treasurer John Chiang announced Tuesday that he will begin raising money to run for governor in 2018, marking an early start to his bid to become the state's first Asian chief executive.
Chiang, a Democrat, emphasized his experience managing the state's cash and pledged to "build the best California" that fulfills the aspirations of voters.
"I put greater accountability and transparency into the state's finances ... Frankly that's how you protect education, that's how you protect health care, that's how you protect other essential services," Chiang told The Associated Press. "You can't blindside people at the very end."
Chiang's announcement was not a surprise; he's been saying for months that he was strongly thinking about running.
He joins a potentially crowded field of Democrats seeking the state's top job.
Lt. Gov. Gavin Newson started banking cash more than a year ago, and former Los Angeles Mayor Antonio Villaraigosa is expected to run.
Other potential contenders include former eBay executive and state controller Steve Westly, billionaire climate activist Tom Steyer and current Los Angeles Mayor Eric Garcetti.
Potential Republican candidates include San Diego Mayor Kevin Faulconer and Fresno Mayor Ashley Swearengin.
Chiang, 53, is the son of immigrants from Taiwan.
Asians can provide Chiang votes and campaign contributions, but he'll have to find broader appeal to win, said Karthick Ramakrishnan, a professor of public policy and political science who studies Asian-Americans at the University of California, Riverside.
"This could be a game-changer in getting Asian-Americans more interested and involved in politics in California," Ramakrishnan said.
Asians comprise about 15 percent of California's population but only about 10 percent of registered voters.
Chiang, a former tax lawyer, worked for the IRS and the state controller's office before beginning his career in public office when he was appointed to the Board of Equalization in 1997. He was elected twice to the board then spent two terms as state controller.
As state treasurer since 2014, he has been responsible for managing and investing the state's money and serves on a variety of oversight boards.
Last month, he opposed the California Public Employees' Retirement System's move to consider re-investing in tobacco stocks that were sold off 16 years ago at a loss of more than $3 billion.
CalPERS moved ahead with the study despite his opposition.
Chiang won public accolades in 2011 as state controller, when he halted lawmakers' paychecks for 12 days, saying the budget they passed relied on gimmicks and was not balanced, a violation of a voter-approved initiative.
Lawmakers sued and won when a Sacramento County judge said allowing the controller to decide whether a budget is balanced would make him more powerful than the governor.
Chiang's treasurer campaign account, which can be used for his gubernatorial campaign, had more than $3.2 million on April 23, according to campaign finance records.
Newsom had $5.4 million at the end of 2015, according to his most recent report.
Chiang is not well-known, but he's generally viewed favorably among those who are familiar with him, said Sherry Bebitch Jeffe, a political science professor at the University of Southern California. He may find favor with voters not enthusiastic about his better-known rivals.
"There are people out there who don't appear to be satisfied with Newsom, who don't appear to be satisfied with Antonio Villaraigosa," Bebitch Jeffe said.