Steph Curry reacts to little boy's Valentine request for Riley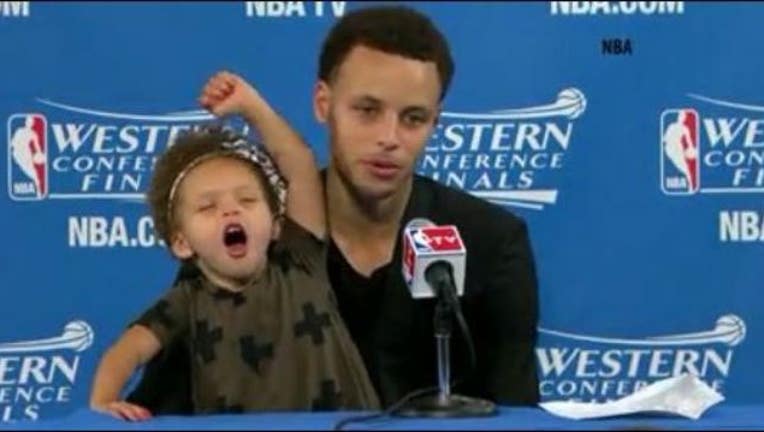 article
OAKLAND, Calif. - A 4-year-old Golden State Warriors fan showed up to Wednesday's game with a message for Riley Curry.
The boy, identified as Lucas Nunes, held up a sign that read "Riley, will you be my Valentine?"
His request was broadcast on the jumbotron.
But when it came time to get permission from Dad, Steph said " I don't know if the answer's yes or no, but it's good to meet you."
So you're saying there's a chance?