Stephen Curry overtakes LeBron James for NBA's top jersey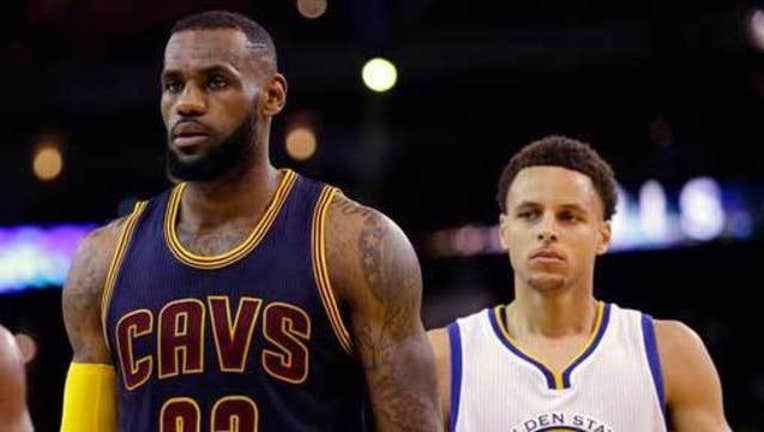 article
OAKLAND, Calif. (AP) — Stephen Curry has surpassed LeBron James for the most popular jersey in the NBA.
The Golden State Warriors star and league MVP topped the list of jersey sales in the NBA for the first time Tuesday. With teammates Klay Thompson ranking fifth and Draymond Green at No. 15, the Warriors also led the team-merchandise sales list during the playoffs.
James, who held the top spot at the end of the regular season, dropped to second. Chicago's Derrick Rose is third and Cavaliers guard Kyrie Irving is fourth.
Following the NBA champion Warriors on the team-merchandise sales list are the Cavaliers, Bulls, Los Angeles Lakers and San Antonio Spurs.
The league based the rankings on overall sales on NBAStore.com from April through June.