Storm fronts approaching California coast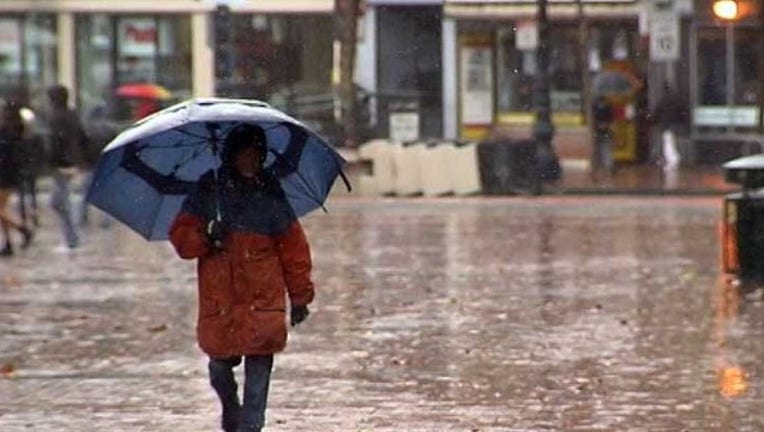 SAN FRANCISCO (KTVU and Wires) – Northern California's more than 40 days without rain is about to come to an end.
Two storms fronts fueling up on moisture from near the Hawaiian Islands were heading across the Pacific toward California with the first ready to make an appearance in the North Bay on Thursday.
KTVU meteorologist Steve Paulson was tentatively predicting by the time both storms pass through between 4-8 inches of rain could fall in the North Bay and 1-2 inches in San Jose.
The rain will end more than 40 days of dry weather during drought-stricken California's traditionally rainy season. The last measurable rainfall in San Francisco was on Dec. 24th.
National Weather Service Meteorologist Charles Bell said the storms will bring less rain than a large one that hit the region in December, but said it'll still be substantial.
However, the storms will provide little relief for the Sierra ski resorts. Forecasters said the incoming storms were being accompanied by warm temperatures and that the snow levels over the weekend will be in the range of 7,000-8,000 feet. 
Rain will start falling in the North Bay Thursday and move south through the entire Bay Area by Friday morning, according to weather service officials. The rain will continue through the weekend.
There is a chance of urban and small stream flooding, especially in spots in the North Bay, weather service officials said. Bell asked residents to help prevent flooding by clearing storm drains.
Wind speeds will increase during the day Thursday and gusty conditions are expected late Thursday and Friday. Winds may gust in excess of 40 mph and gusts at higher elevations may exceed 60 mph, weather service officials said.
Marine conditions are expected to be hazardous because of the gusty winds and building seas, according to the weather service.
Meanwhile, the state water board says Californians have met Gov. Jerry Brown's call to slash water use by 20 percent for the first time.
A survey of local water departments released Tuesday shows water use fell by 22 percent in December compared to the same month in 2013.
But state residents may have been aided by a rainy month in December.
Officials at the State Water Resources Control Board say the extra rain minimized the need to water lawns.
The state is urging continued conservation as California enters the fourth year of a drought. The Sierra Nevada snowpack, which provides nearly a third of the state water, is 88 percent below normal.
An unseasonably dry January brought no measured rainfall in downtown San Francisco for the first time in recorded history.