Stretch of Interstate 5 named in honor of fallen Davis police officer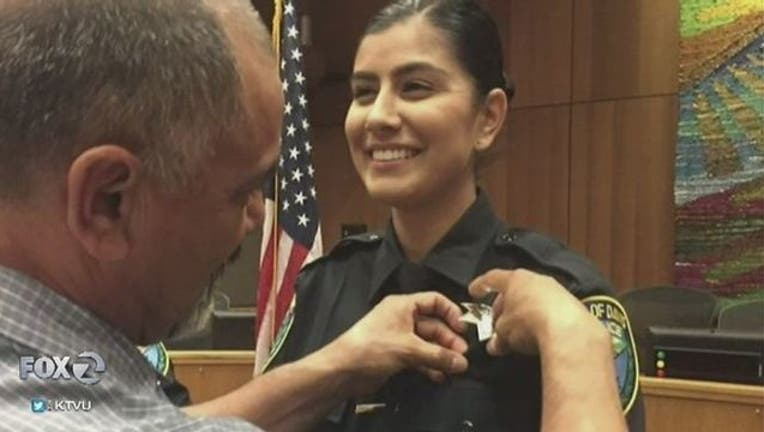 OAKLAND, Calif. - A stretch of Interstate 5 that runs through fallen Davis police Officer Natalie Corona's hometown will be named in her honor. 
Democratic Assemblywoman Cecilia Aguiar-Curry authored a renaming bill that last week passed through both the Assembly and the Senate with overwhelming, bipartisan support.
A five-mile stretch of Interstate 5 from Greenbay Road to Salt Creek Drive in Colusa County will soon be known as "Officer Natalie Corona Memorial Highway," That stretch of the highway was selected because it runs through Arbuckle, Corona's hometown.
"I am thankful that the California State Legislature recognizes the importance of honoring Officer Natalie Corona's life," said Aguiar-Curry. "Her tragic death reminds us all of the work we need to do to prevent such senseless tragedies."
The 22-year-old rookie officer was shot and killed on the evening of Jan. 10 while responding to a car crash in downtown Davis, near UC Davis campus. 
Police say gunman Kevin Douglas Limbaugh, 48, was not involved in the crash but rode up on a bicycle and opened fire on Corona without warning. He hit her in the neck and fired more shots as she lay on the ground, reloading at least twice as he fired at passing vehicles, narrowly avoiding wounding others before he left and went home.
More than 8,000 people attended her memorial service on the UC Davis campus. 
Family, colleagues and others who knew Corona recalled her vibrant smile, compassion, dedication and lifelong dream of joining law enforcement in the footsteps of her father, who spent 26 years as a Colusa County sheriff's deputy.
She had been out of the police academy just six months and out on solo patrol just a few weeks when she was killed. 
"Officer Corona was respected and beloved by the Davis and Arbuckle communities. She was described as a rising star within the Davis Police Department, and was known to go out of her way to help those in need," said Aguiar-Curry. "Every person I've spoken with following her tragic death says Natalie was meant for great things. One of her colleagues told me 'this rookie would have been the chief someday.'"
After the stretch of Interstate 5 is officially designated in Corona's honor, signs will alert drivers to the new name.