Strike to shut down major Bay Area refinery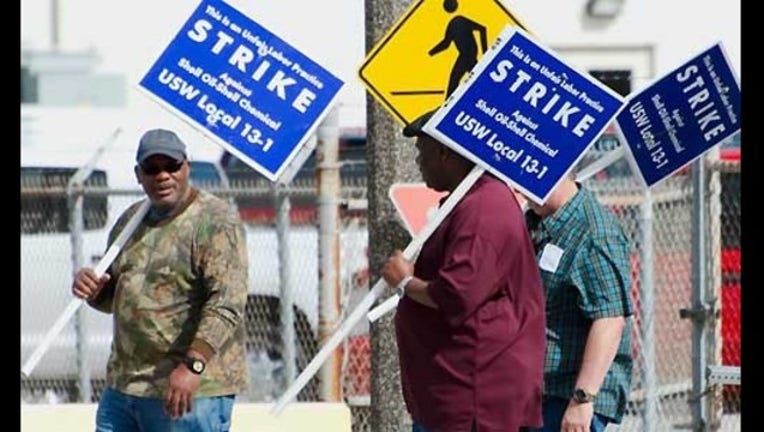 MARTINEZ, Calif. (BCN) -- In response to a strike by the United Steelworkers at nine oil refineries nationwide, a Martinez refinery is suspending operations indefinitely.
The Tesoro refinery in Martinez, which processes as much as 166,000 barrels of crude oil per day, is expected to entirely stop production by the end of the week.
The refinery was coming off of some planned maintenance that limited output, and expected to be getting the refinery back up to its maximum output this week. But in response to the strike, Tesoro officials decided it would be safest to shut the refinery down entirely, Tesoro Martinez spokeswoman Patty Deutsche said.
United Steelworkers walked off the job on Sunday when industry-wide talks broke down and their contract expired.
The union represents workers at 65 U.S. refineries but all but nine are operating on rolling 24-hour contract extensions for now, union officials said.
"This work stoppage is about onerous overtime; unsafe staffing levels; dangerous conditions the industry continues to ignore; the daily occurrences of fires, emissions, leaks and explosions that threaten local communities without the industry doing much about it," USW International Vice President Gary Beevers said in a statement.
The negotiations are headed by the Shell Oil Company but affect operations run by the entire industry. The union said it has rejected five offers from Shell.
USW workers are still working at the Martinez refinery for now, helping to wind down production with the total closure expected to be completed in four or five days, Deutsche said.
Even if the strike ends soon, once its shut down it will take weeks to get the refinery up and running again.
Deutsche said there are other union workers and contract employees among the 650 full-time workers at the refinery and she doesn't know whether their employers will redirect them to work elsewhere or if they won't be able to work during the shutdown.
The other refineries where USW employees are going on strike include another in California, five in Texas, one in Kentucky and one in Washington. So far only the Martinez refinery has announced it will close during the stoppage.