Super Bowl host committee to start recruiting volunteers for festivities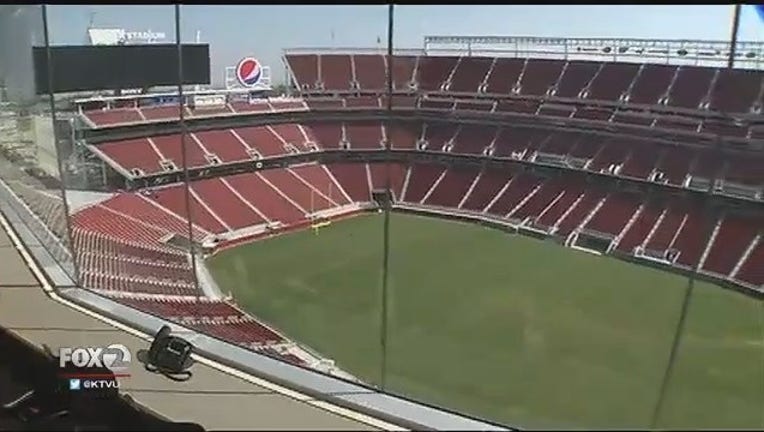 article
SANTA CLARA, Calif. (KTVU) - We're 50 weeks out from Super Bowl 50 and the host committee is getting ready to recruit volunteers.
In fact, they need as many as 10,000 volunteers to help get this party started.
"The idea is that we're going to have local, Bay Area natives help people navigate their way through the airports or downtown San Francisco or downtown San Jose. And basically be good ambassadors for this region," says P.J. Johnston with the San Francisco Super Bowl Host Committee.
So they're looking for some people who know the landmarks, and others who are tech savvy. But mostly they want to find volunteers with good people skills.
In return, you get to be in the middle of all the action.
"You'll get a Super Bowl 50 handy dandy uniform, you'll probably have a whole heck of a lot of fun. And you'll probably meet a whole lot of important people," says Johnston.
In Santa Clara, home of Levi's Stadium, there are also many other pre-game events which require volunteers.
There will be a celebration at Santa Clara University, a Black and Gold Ball, and a 10K - and that's just the beginning.
"We've even had a number of surrounding cities whose staff have reached out and said I want to be a part of this, we really want to volunteer, we want to be a part of showcasing... you know it's not just about Santa Clara, it's about the entire region," says Sheila Tucker, assistant City Manager with Santa Clara.
For some, volunteering may mean putting in a few hours in the week leading up to the game. But other jobs posted online, require as many as 35 hours a week as the Super Bowl approaches.
While some wish there was more compensation involved, others say just being a part of the fun is enough.
"Because we live in the area, so that would be a nice little thing we could do as a couple, volunteer, probably get Nana to watch the kids for us," says Gena Johnson, a football fan.