Surveillance camera catches man shoving chainsaw down his pants in order to steal it from store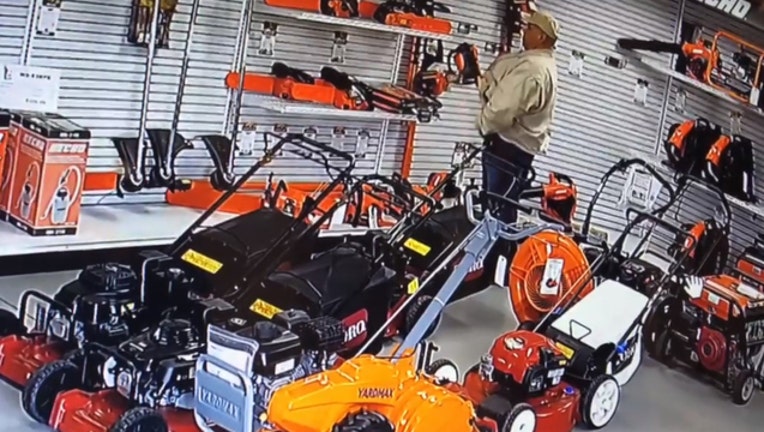 article
FRESNO, Calif. (FOX 10) -- Video taken by a surveillance camera from a hardware store in Fresno shows a man trying to steal a chainsaw, in a rather bizarre way.
In the video, the man was seen shoving the chainsaw down his pants, and hid the portion that houses the engine in his stomach area. The video has been posted to the store's website.
According to Fresno-based newspaper Fresno Bee, the incident happened on Wednesday, and officials with the store believe the man may have had an accomplice who had been in the store a week ago to scope out the area.
---
(Due to presence of foul language, viewer discretion is advised)

---
Fresno Police officials, according to the Fresno Bee, say the suspect is still at large, but a man did show up at the police station, clarifying he was not the thief because some on social media have mistakenly identified him as the suspect.
FOX 10 reported on this story from Phoenix.