Suspect in Twin Peaks double homicide pleads not guilty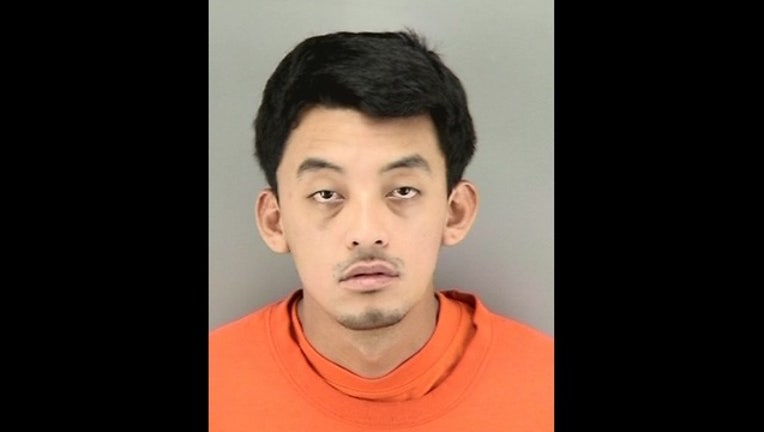 article
SAN FRANCISCO - A suspect in a double homicide at San Francisco's Twin Peaks lookout on Valentine's Day pleaded not guilty to murder, attempted murder and carjacking charges today.
Richard Contreras, a 26-year-old Richmond resident, entered not guilty pleas to all charges in connection with the shooting, which killed two people and seriously injured a third.
Bail was set at $5 million, below the $10 million requested by prosecutors.
Assistant District Attorney Heather Trevisan argued that Contreras' lack of ties to San Francisco and previous criminal history, as well as the serious nature of the crime, justified a higher bail.
She said that Contreras was alleged to have shot one of the victims in the chest and the other two in the back, and told a witness after the crime that he planned to flee the country.
Deputy Public Defender Kleigh Hathaway today said that the information she had been given so far by prosecutors did not link her client to the case, and argued for bail to be set at $1 million.
District Attorney's Office spokesman Alex Bastian today said he could not comment on what evidence linked Contreras to the shooting or what his relationship was to the victims. He noted, however, that there are no gang allegations contained in the criminal complaint.
Contreras was arrested Monday in connection with the shooting, which occurred around 2 a.m. on Sunday, according to San Francisco police. 
Two men identified as Santa Rosa residents Julio Peraza, 21, and Rene Mora, 19, were killed and a third victim, an 18-year-old man, suffered life-threatening injuries. Trevisan today said he remains in the hospital.
Contreras allegedly fled after the shooting by stealing a GMC Yukon Denali at gunpoint from another person at the scene, and was arrested on suspicion of carjacking, being a felon in possession of a firearm and
aggravated assault with a firearm in addition to the murder charges, according to police.
Contreras was also a suspect in a September 2014 crash in Richmond in which the driver of a stolen vehicle collided with an AC Transit bus, causing the bus to hit a house, according to Richmond police. That crash injured 11 people, broke a gas line and caused the home to be red-tagged.
Contreras, who police said was on felony probation for multiple stolen vehicle offenses and misdemeanor evading police at the time of that crash, later pleaded guilty to joyriding, leaving the scene of an accident and probation violation charges in connection with the incident, according to Contra Costa County prosecutors.
He is scheduled to return to court next month for a status conference on his case.