Suspect surrenders ending 7-hour San Jose standoff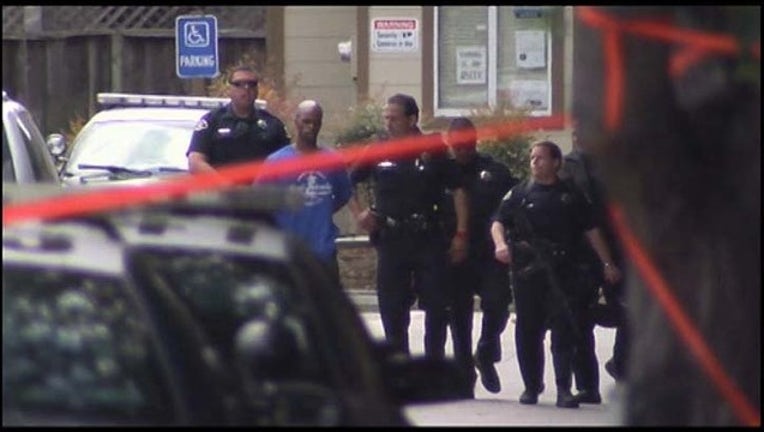 article
SAN JOSE (BCN) -- A seven-hour standoff with San Jose officers ended Tuesday with the surrender of a 28-year-old man who refused to leave an apartment, police said.
At 4:09 a.m., officers were dispatched to a reported family disturbance in the 2700 block of McKee Road where a female said that a family member had come to her apartment under the influence of drugs, alcohol or both.
The resident told police that the family member, a man identified later as Tyrone Merrit Jr., may have a gun in his possession, police said.
When officers reached the apartment building, they contacted the female family member outside and she again confirmed that Merrit might have a gun and that he was refusing to leave her apartment.
Merrit, who was not a resident of the apartment, did not respond when police attempted several times to call him out of the apartment, police said.
The Police Department's MERGE unit officers, San Jose's version of a SWAT team, arrived outside the apartment and the suspect did not respond to them for several hours.
Then at 11:24 a.m., Merrit came out of the apartment and surrendered. There were no reported injuries in the incident and police did not find a gun.
Merrit was booked into Santa Clara County Jail on suspicion of an outstanding felony arrest warrant and another felony warrant for violation of parole.