SUV nosedives into Daly City sinkhole
DALY CITY, Calif. - Crews in Daly City on Tuesday morning were working to get an SUV out of a sinkhole in the middle of a neighborhood after the vehicle nosedived into the parting roadway in the pounding rains. 
It appears as though there was a water main break near Abbot and Castle streets, which flooded with water and mud sometime about 1 a.m.
Water was rushing down the slope. 
MORE: Weekend storm sets stage for more destruction as next wet wave hits Wednesday
Video captured the moment the red Toyota Sequoia started sinking into the sinkhole about 2 a.m., dropping further into the ground. 
The stretch of road has been blocked off in every direction.
Police and public works crews have called heavy tow trucks to lift it out. 
Police also woke up the owner about 4 a.m.
"That's my only car," Cho Cho.  said. "This is wild." 
He said he would likely Uber to work.  
More rain is expected Tuesday night.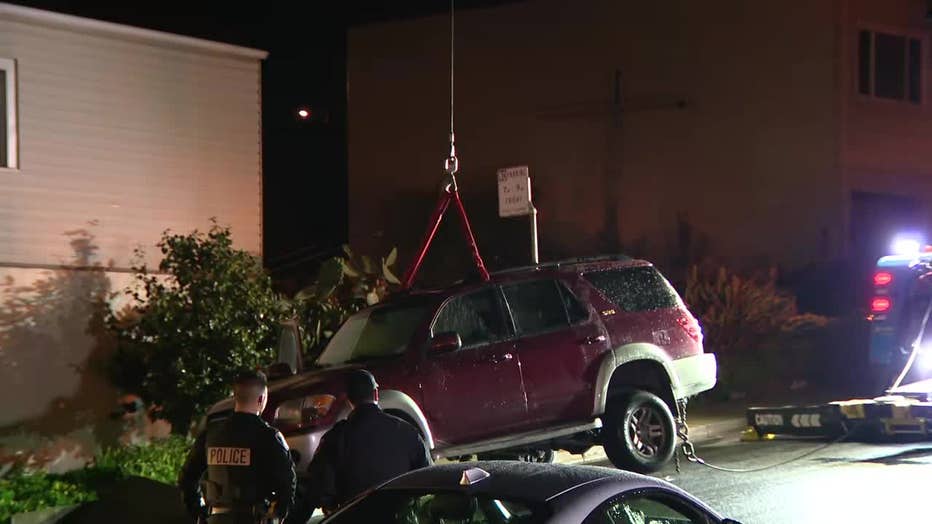 An SUV gets hoisted out of a Daly City sinkhole. Jan. 3, 2023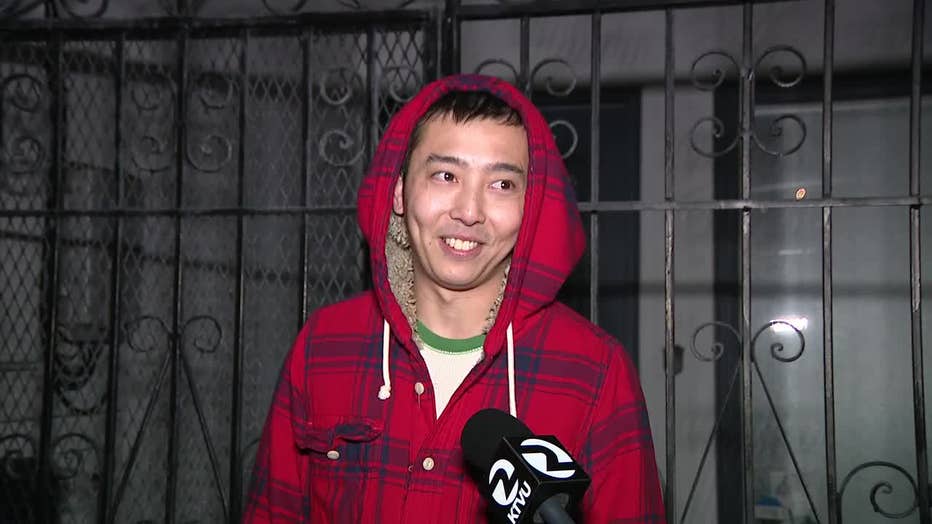 Cho Cho said he didn't know how he was going to get to work after his SUV was submerged in a Daly City sinkhole. Jan. 3, 2023