Tennessee girl safe, her teacher arrested in NorCal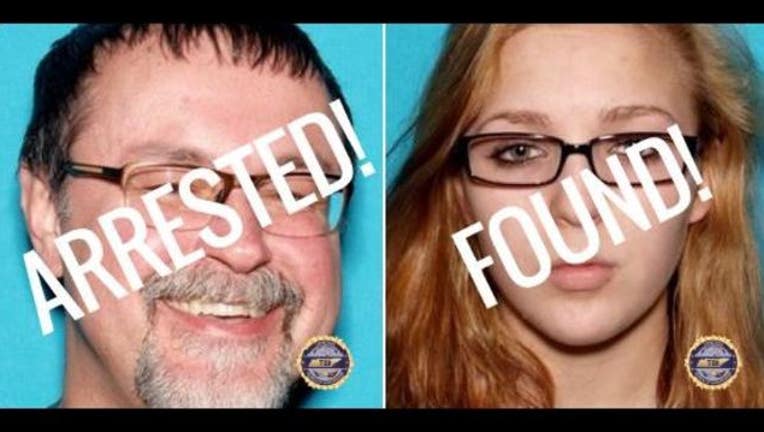 article
SISKIYOU COUNTY, Calif. (Fox and KTVU) - NASHVILLE, Tenn. (KTVU) -- A 15-year-old Tennessee girl was rescued near a cabin in a remote part of northern California on Thursday, more than a month after her 50-year-old teacher kidnapped her and set off a nationwide manhunt, authorities said.
Health sciences teacher Tad Cummins surrendered to sheriff's deputies without incident in a town named Cecilville, California, which is near the California-Oregon border. He was taken into custody hours after officers found his vehicle in the area, the Tennessee Bureau of Investigation said.
The girl, identified as Elizabeth Thomas, was apparently healthy and unharmed, and authorities said their main concern was her emotional and mental state.
Representatives for the girl's family told reporters in Tennessee Thursday that she was in the custody of federal authorities and that relatives would have no comment until after they have been reunited with her. The family's spokesman said she is expected to leave California Friday morning and be home later in the day.
"We couldn't be happier to tell you she will soon be on her way back home to Tennessee," Tennessee Bureau of Investigation Director Mark Gwyn said.
Cummins faces a federal charge of taking a minor across state lines to have sex, as well as state charges of aggravated kidnapping and sexual contact with a minor.
Authorities received a tip late Wednesday night that the pair may have taken up residence, perhaps for more than a week, in the woods in Cecilville, where cellphone coverage is limited, bureau spokesman Josh Devine said.
Authorities had earlier said the arrest happened at a commune but later clarified that it occurred in a very remote area. 
The pair's disappearance March 13 came after Cummins was investigated by the school system when another student reported seeing the then-married teacher kiss the girl at the Culleoka Unit School. Culleoka is a community about 60 miles (100 kilometers) south of Nashville near the Alabama state line.
"We're so happy that California police worked quickly and were able to find them and get her safe," one of the girl's sisters told The Tennessean. 
"I believe the FBI are going to make sure she's healthy before she comes home," she said. "We'll make sure she'll get what therapy she needs and that she's safe, that she knows she's safe."
The Associated Press contributed to this report.