Tesla beats Wall Street forecasts on record quarterly sales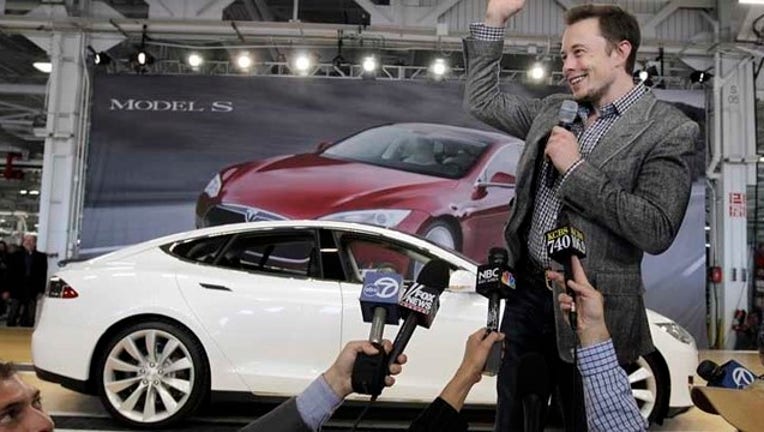 article
DETROIT (AP) — Electric car maker Tesla Motors delivered a quarterly record of 10,045 cars in the first quarter, and its results beat Wall Street's expectations despite investment in new products and factory capacity and the impact of the strong dollar.
Tesla's net loss widened to $154 million. The loss, $1.22 per share, compared to a loss of 40 cents per share in the January-March period a year ago.
Palo Alto, California-based Tesla said North American and European orders for the Model S sedan were up, but orders in China continued to lag expectations. Tesla said it remains confident it will sell 55,000 Model S sedans and Model X SUVs this year.
The company said it remains on track to deliver the Model X SUV by the end of the third quarter. Tesla is currently building prototypes of the Model X, and in the first quarter it invested in an expanded body shop and paint shop for the Model X at its California factory.
Tesla says unadjusted figures do not reflect its true performance because accounting rules limit how it records revenue for leases. On an adjusted basis, the company lost $91.6 million, or 36 cents per share, in the January-March period. That beat Wall Street's forecast of a 50-cent loss per share, according to analysts polled by FactSet.
First quarter revenue rose 51 percent to $939.9 million. Adjusted revenue of $1.1 billion beat analysts' forecast of $1.04 billion.
Tesla shares rose 2.4 percent to $236 in after-hours trading.