The Latest: Blog post calls UCLA shooting victim 'sick guy'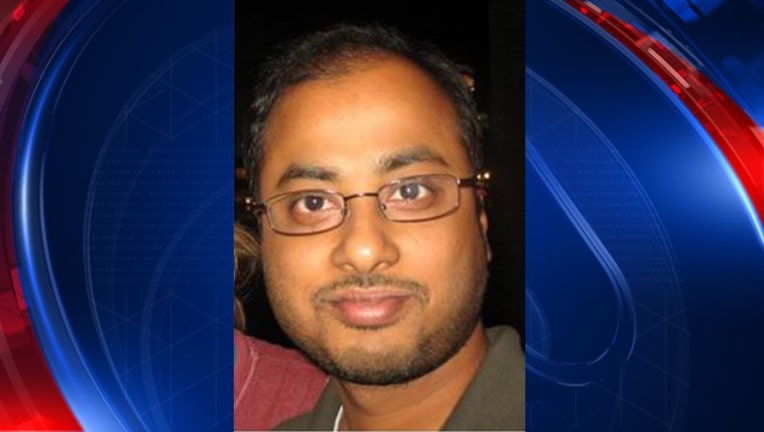 article
LOS ANGELES (AP) - LOS ANGELES (AP) — The Latest on a murder-suicide at UCLA (all times local):
10:10 a.m.
A blog post that appears to be written by a man who carried out a murder-suicide at UCLA calls the victim of the crime a "sick guy."
The blog, posted in March by a man identifying himself as Mainak Sarkar (MY'-nahk SUR'-kahr), says he and UCLA Professor Bill Klug had personal differences.
The blog accuses Klug of stealing Sarkar's intellectual property and giving it to another student and says "he made me really sick."
It ends with: "Your enemy is your enemy. But your friend can do a lot more harm. Be careful about whom you trust."
Los Angeles Police Chief Charlie Beck told KTLA-TV on Wednesday that the motive of the UCLA shooting was tied to Sarkar's belief that Klug released his intellectual property. Beck says UCLA asserts it was all in Sarkar's imagination.
Family and friends of Klug describe him as a kind, gentle man who didn't appear to have conflicts with anyone.
___
9:45 a.m.
Police in Brooklyn Park, Minnesota, say they found a dead woman when Los Angeles police asked them to conduct a welfare check at a local address in connection with the UCLA murder-suicide investigation.
A Brooklyn Park police statement says officers responded early Thursday and found the woman dead of an apparent gunshot wound.
The statement says early indications are that the woman's shooting happened before the UCLA shooting, which occurred at midmorning Wednesday.
Los Angeles Police Chief Charlie Beck tells KTLA-TV that a "kill list" was found in the Minnesota home of UCLA shooter Mainak Sarkar.
The list contained the names of UCLA engineering professor Bill Klug, who was slain in the murder-suicide, another UCLA professor, and the Minnesota woman. Beck says the other UCLA professor is OK.
___
9 a.m.
The Los Angeles police chief says the man who carried out a murder-suicide at UCLA left a "kill list" at his Minnesota home that led authorities to find a woman's dead body.
Speaking on KTLA-TV, Chief Charlie Beck says Mainak Sarkar drove to Los Angeles from Minnesota with two guns and killed Professor William Klug before killing himself.
Beck says when authorities searched Sarkar's home in Minnesota, they found a "kill list" with the names of Klug, another UCLA professor and a woman.
Beck says the woman was found shot dead in her home in a nearby Minnesota town. The other professor on the list is alright.
Beck says it appears that mental issues were involved and says Sarkar's dispute with Klug appears to be tied to Sarkar thinking the professor released intellectual property that harmed Sarkar.
Police are asking the public's help to find the car Sarkar drove to Los Angeles, a 2003 Nissan Sentra with the license plate of 720KTW.
___
7:15 a.m.
Los Angeles police have identified the man they say carried out a murder-suicide on the UCLA campus.
A police spokeswoman, Officer Jenny Houser, says the gunman was Mainak Sarkar.
Sarkar gunned down mechanical engineering professor William Klug in an office Wednesday before taking his own life.
The shooting triggered a huge police response until authorities determined there was no continuing threat.
Classes are resuming Thursday except for the engineering department, which will reopen next week.