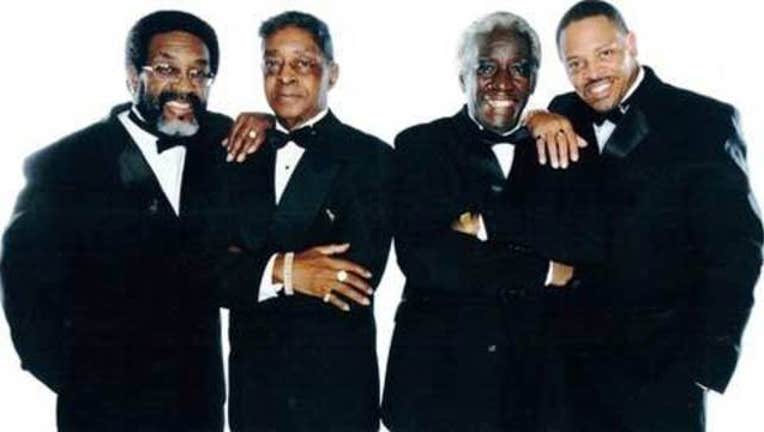 article
The early McPhatter-led line-up managed a few hits, but it was the singer's move of selling the band trademark to manager George Treadwell that would result in numerous splinter groups led by past members as well as the new version of the Drifters that would make it's biggest hits. In 1958, Treadwell fired the entire group and hired the Five Crowns with lead singer Ben E. King to become the Drifters. 
The new version found immediate success working with producers/songwriters Jerry Leiber and Mike Stoller, charting with such indelible classics as "There Goes My Baby," "This Magic Moment" and "Save the Last Dance for Me." More infighting and management struggles forced King out of the group within a couple of years, but a subsequent version featuring Rudy Lewis would continue the string of hits with "Some Kind of Wonderful," "Up On The Roof," and "On Broadway."


The Original Drifters, a splinter group founded by early member Bill Pickney, comes to Yoshi's for a night of music this Wednesday, singing all the classic hits.
The Original Drifters

Wednesday, July 1, 8 p.m. $39-$69
Yoshi's