Three arrested in connection with 2015 San Jose shooting death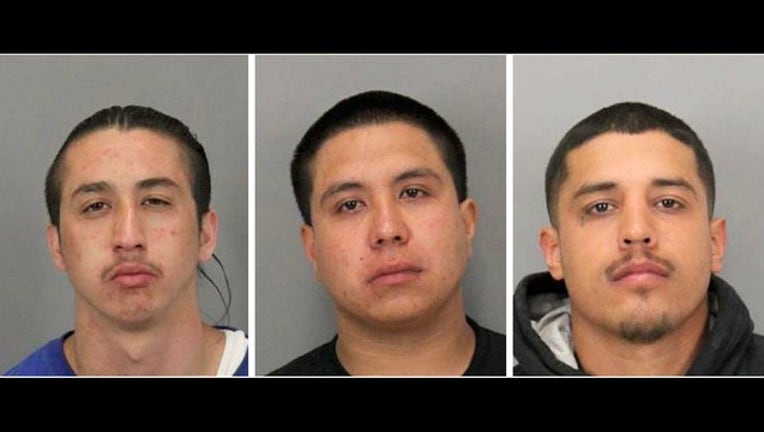 SAN JOSE, Calif. (BCN) - Police in San Jose have arrested three suspects in connection with the 2015 shooting death of a 19-year-old man.
Paul Burns, 27, Fernando Gracida, 26, and Steven Martinez, 21, all of San Jose, were arrested on suspicion of murder with a gang enhancement, according to the San Jose Police Department.
On July 25, 2015, officers responded to the 1300 block of Sunbeam Circle on a report of a person being shot.
Police said the victim, identified as Christopher Keil, 19, of San Jose, was in the driveway of a residence and talking with others when a light colored compact vehicle pulled up.
A passenger exited the vehicle and asked the victim if he was in a gang.
When Keil denied being in a gang, the suspect shot him, got back in the vehicle and fled the area.
Keil was transported to the hospital and died a short time later.
During the course of the investigation, police identified Burns, Gracida and Martinez as three suspects involved in the murder.
Police obtained arrest warrants for the suspects, and they were taken into custody Thursday.
Burns and Martinez were located in San Jose, and Gracida was located in Milpitas.