Trader Joe's Sweet Apple Chicken Sausage is recalled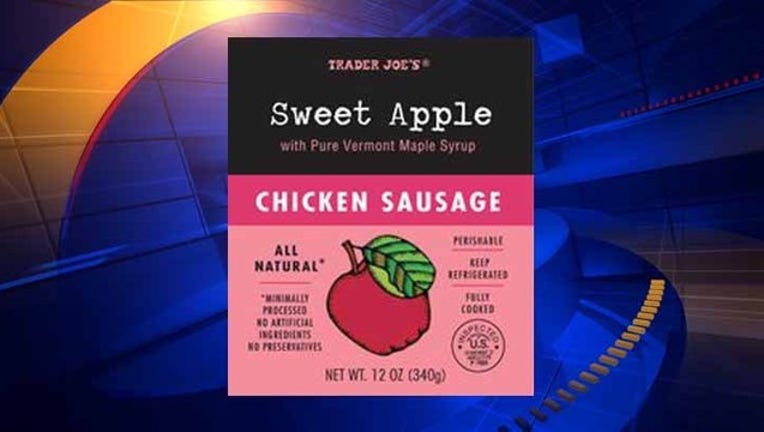 article
MONROVIA, Calif. (AP) — Trader Joe's customers who bought the chain's Sweet Apple Chicken Sausage are urged to throw it out amid concerns plastic may have made its way into the packages.
The U.S. Department of Agriculture announced this week that Massachusetts-based sausage maker Kayem Foods is recalling more than 59,000 pounds of the product.
The recall is for 8-ounce sausage packages sold at Trader Joe's stores nationwide and marked with expiration dates of April 22, 25 and 29. Customers can return the product for a full refund at any Trader Joe's.
If you have any questions, you may call Trader Joe's Customer Relations at (626) 599-3817 [Mon­day through Friday, 6:00 am to 6:00 pm Pacific Time.]
The USDA says no one has eaten the recalled meat so far, and that there is a remote chance of negative health effects if someone does.