Tree falls at Oakland Zoo, birds escape their aviary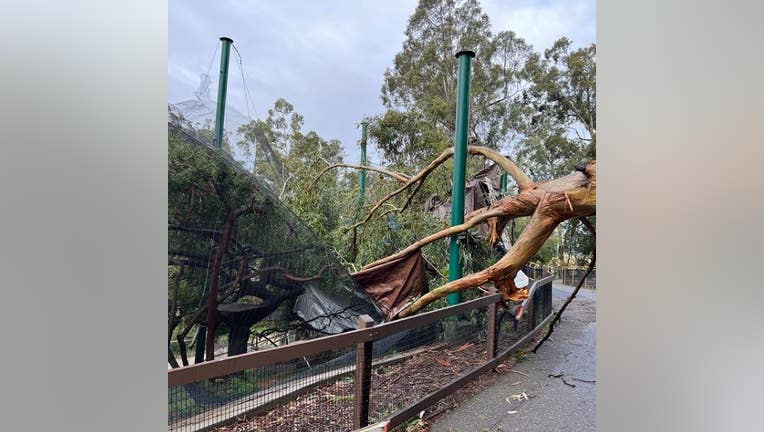 article
OAKLAND, Calif. - A large tree fell on the Oakland Zoo's African Savanna aviary during Tuesday's storm, tearing the mesh and giving way for some birds to fly off.
In an Instagram post, the zoo said that no animals were injured when the tree came crashing down, but six birds flew through the torn opening and out into the greater zoo area. 
The zoo said that the birds haven't left zoo grounds, but that crews are working around the clock to retrieve them all.
In the meantime, parts of the African Savanna may be closed to the public.