Georgia election interference case: Trump objects to August trial date, seeks hearing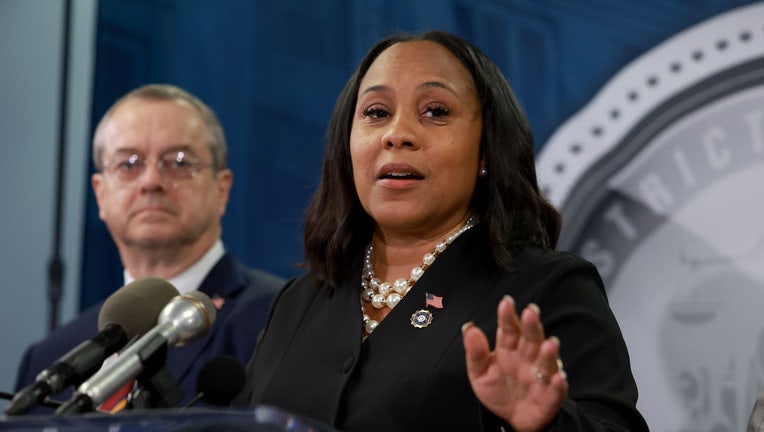 article
ATLANTA - A prosecutor in Georgia is seeking an August trial date for former President Donald Trump and others charged over efforts to overturn the 2020 election in the state.
Fulton County District Attorney Fani Willis on Friday filed a motion to schedule the start of the trial for Aug. 5. Willis wrote that the proposed trial date balances potential delays from Trump's other criminal trials and the speedy trial rights of the other defendants.
Steve Sadow, Trump's lead attorney in Georgia, said his client opposes Willis' motion and wants the judge to schedule a hearing on the issue.
A Fulton County grand jury in August indicted Trump and 18 others, accusing them of participating in a wide-ranging scheme to illegally try to keep the Republican in power after he lost the presidential election to Democrat Joe Biden. Four of the defendants have pleaded guilty after reaching deals with prosecutors, and the rest have all pleaded not guilty.
RELATED: Protective order issued in connection to Georgia election interference case
Willis also asked Fulton County Superior Court Judge Scott McAfee to set a final plea date of June 21. She wrote that prosecutors would consider plea deals up until that date and intend to recommend the maximum penalties at any sentencing hearings after that.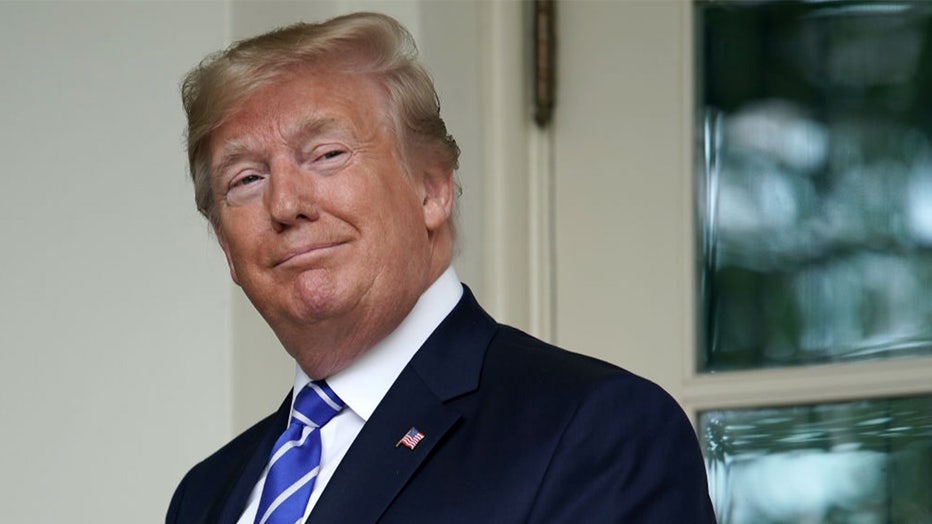 FILE - U.S. President Donald Trump looks back at journalists after welcoming Mongolian President Battulga Khaltmaa to the White House July 31, 2019 in Washington, DC.
RELATED: Attorney for former Coffee County elections director Misty Hampton admits leaking videos
Willis noted that Trump is currently set for a March 4 trial on federal charges related to attempts to overturn the election and a May 20 trial on federal charges in Florida connected to his handling of classified documents. He's also set to go to trial in New York on March 25 on charges related to alleged hush money payments.
An August trial date "is therefore unlikely to be subject to delay or interference from these other trials. The date would also fall within a year of the Aug. 14 indictment "and would show deference for each Defendant's constitutional speedy trial rights."
An Aug. 5 trial date would fall just weeks after Republicans nominate their candidate for president at their national convention in Milwaukee. Trump is the early front-runner to be the 2024 Republican nominee.
Willis also asked that the judge not consider any requests to sever any defendants — that is to try them separately from some or all of the others — until after the final plea date.
RELATED: New polls shows Biden-Trump neck-and-neck in Georgia
All of the defendants are charged with violating Georgia's anti-racketeering law, meaning any trial would share the same evidence and witnesses, she wrote. She argued that trying all defendants together would serve the interest of judicial economy.
She also noted the four guilty pleas her team has already secured and suggested there could be others. For that reason, she argued, the judge would be in a better position to consider any complications raised by trying certain defendants together once it becomes more clear which defendants are likely to go to trial.