Trump praises Douglass, other famous African Americans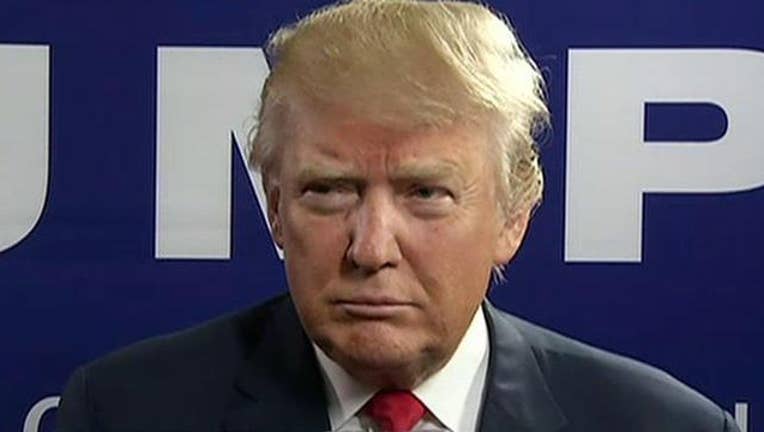 article
WASHINGTON (AP) - President Donald Trump kicked off Black History Month on Wednesday by gathering some of his black aides and supporters at the White House for a "listening" session in which he praised the contributions of slave-turned-abolitionist Frederick Douglass and other African-American icons.
"Frederick Douglass is an example of somebody who has done an amazing job and is being recognized more and more, I notice," Trump told the group gathered in the Roosevelt Room.
The president's comments drew immediate backlash on social media from critics who perceived it as a reference to a still-living Douglass. Douglass, who died in 1895, was one of the country's most influential and celebrated African-Americans.
Douglass was born a slave, and became an orator and a leading figure in the anti-slavery movement. Over the last 20 years of his life, Douglass served as marshal and recorder of deeds for the District of Columbia, as well as U.S. minister to Haiti. Black History Month originally started out as a weeklong celebration that included Douglass' birthday along with that of President Abraham Lincoln.
White House spokesman Sean Spicer later said it would become clearer what Trump meant by having noticed Douglass being recognized "more and more."
"I think he wants to highlight the contributions he has made," Spicer said.
The White House has said Trump plans to issue an official proclamation recognizing Black History Month, which has been recognized by every U.S. president since 1976. Other White House events are planned, including a gala and receptions, officials said.
"During this month, we honor the tremendous history of the African-Americans throughout our country, throughout the world if you really think about it, right?" Trump said. "And this story's one of unimaginable sacrifice, hard work and faith in America."
"Martin Luther King Jr., Harriet Tubman, Rosa Parks and "millions more black Americans who made America what it is today," Trump said. "I'm proud to honor this heritage and will be honoring it more and more."
Trump mentioned the new Smithsonian National Museum of African American History and Culture as a place "where people can learn about Rev. King, so many other things." He did not mention the Martin Luther King Jr. National Memorial, which also sits on the National Mall.
On hand for the listening session were Housing and Urban Development Secretary nominee Ben Carson; Paris Dennard, an official with the Thurgood Marshall College Fund; longtime Republican strategist and media owner Armstrong Williams; and White House adviser Omarosa Manigault.
Trump also said that he did better in the African-American community in his election than candidates in previous years. Among African-Americans, Trump got 8 percent of the vote, slightly better than Republican Mitt Romney's 6 percent against then-President Barack Obama in 2012, according to national exit polls.
Trump's black support was not as high as the 12 percent that Republican Bob Dole won in 1996. Ronald Reagan set the high mark for Republicans in recent history, winning 14 percent of the black vote when he was elected president in 1980.
___
Jesse J. Holland covers race and ethnicity for The Associated Press. Contact him at jholland@ap.org, on Twitter at http://www.twitter.com/jessejholland or on Facebook at http://www.facebook.com/jessejholland.