Two busted in Walnut Creek after thousands of dollars worth of alcohol stolen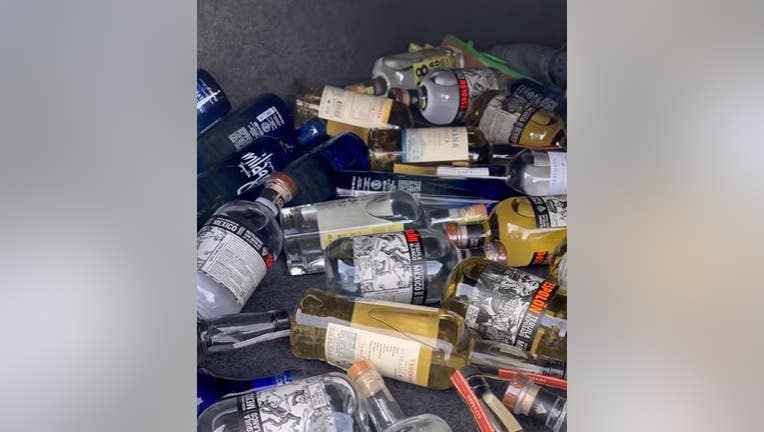 article
WALNUT CREEK, Calif. - Two people were busted after Walnut Creek police recovered thousands of dollars worth of stolen alcohol and merchandise from their vehicle.
Authorities said the duo was involved in a shoplifting incident at a grocery store that turned into a robbery on Thursday.
SEE ALSO: Gang members arrested in California execution-style killing of 6 
Walnut Creek police said a neighboring agency alerted them of a shoplifting incident where one of the suspects pushed a store employee to make off with numerous bottles of alcohol.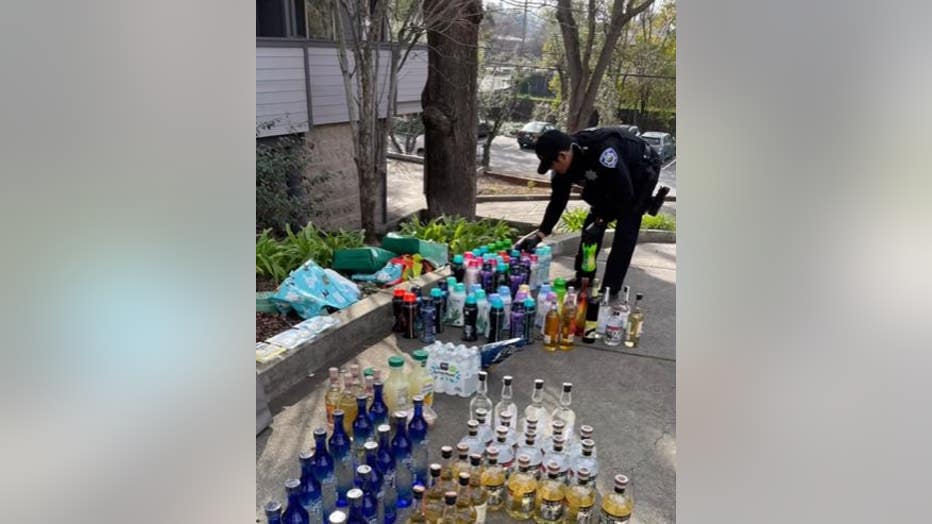 A Walnut Creek police officer pulls out the stolen merchandise recovered from the suspects' vehicle.
Officers were able to track down the suspect vehicle by using a license plate reader. But by that time, the suspects had already struck another store.
An officer spotted the vehicle and initiated a traffic stop.
The two suspects were arrested.
Inside their vehicle, officers found several thousand dollars worth of merchandise, mostly booze.
Both suspects face shoplifting and robbery charges.