Tyre Nichols' autopsy report shows he died from blunt force trauma, DA's office tells family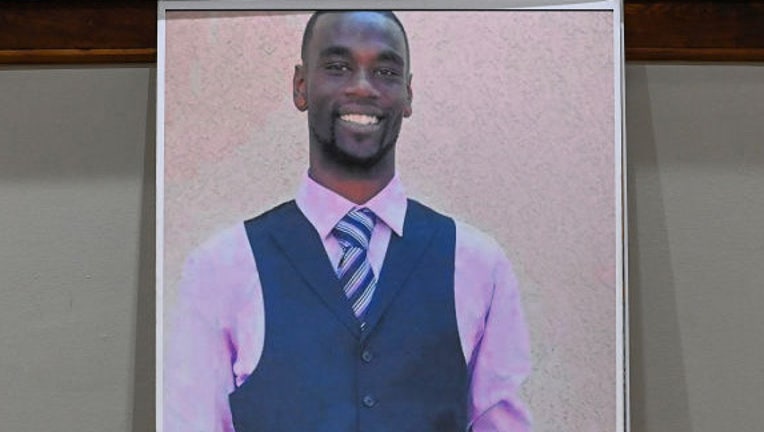 article
Tyre Nichols' official autopsy report shows that he likely died from blunt force trauma after a January traffic stop by police in Memphis, Tennessee, turned violent.
Nichols died days later after the Jan. 7 traffic stop. 
The Memphis Police Department said Nichols was stopped for alleged "reckless driving." During the traffic stop, a "confrontation occurred," police said, which led to Nichols running away from officers.
When officers caught up with Nichols, officials say that another confrontation occurred, which led to Nichols complaining about shortness of breath.
"While attempting to take the suspect into custody, another confrontation occurred; however, the suspect was ultimately apprehended," MPD said. "Afterward the suspect complained of having shortness of breath, at which point an ambulance was called to the scene." 
TYRE NICHOLS CASE: MEMPHIS JUDGE DELAYS RELEASE OF VIDEO AND RECORDS
Nichols was transported to a local hospital in critical condition, but died on Jan. 10.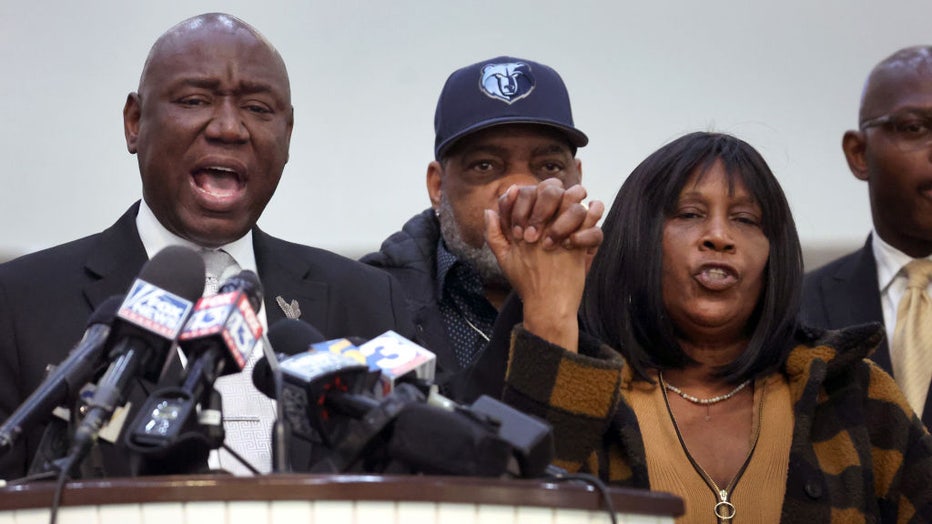 Civil rights attorney Ben Crump and RowVaughn Wells, mother of Tyre Nichols, speak during a press conference on January 27, 2023 in Memphis, Tennessee. (Scott Olson/Getty Images)
The medical examiners' report reviewed by Nichols' family through their attorneys, Ben Crump and Antonio Romanucci, on Wednesday states that the manner of death is a homicide and Nichols died from blunt force trauma, according to the Commercial Appeal.
MEMPHIS CITY COUNCILMAN CALLS FOR TERMINATION OF OFFICER WHO TASED TYRE NICHOLS: 'MUST BE FIRED'
Crump and Romanucci stated the report they obtained from the Shelby County District Attorney's Office is consistent with an independent review done earlier.
"The legal team representing the family of Tyre Nichols acknowledges the release of the medical examiner's report, the contents of which are highly consistent with our own reporting back in January of this year," the attorneys said. "We know now what we knew then — Tyre Nichols died from blunt force trauma and the manner of death was homicide. The official autopsy report further propels our commitment to seeking justice for this senseless tragedy."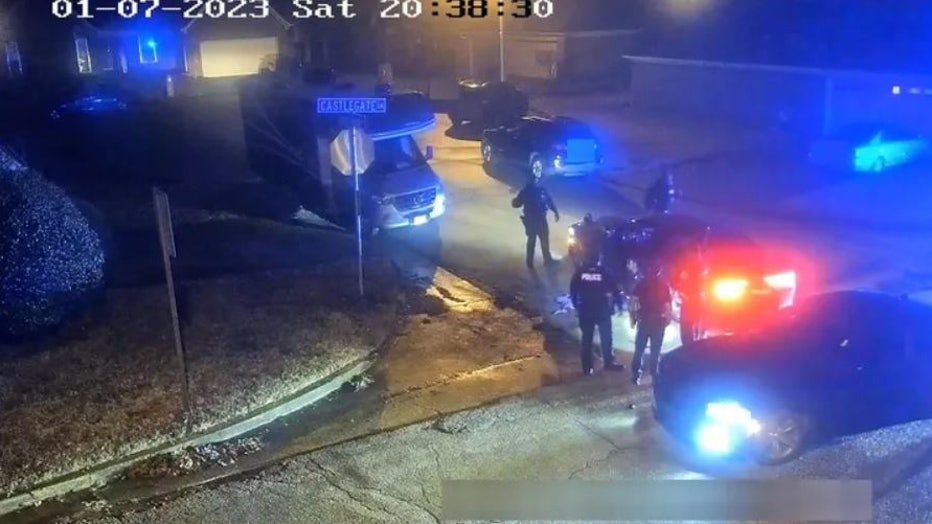 A view from a camera mounted above the intersection where Memphis police caught up with Tyre Nichols. Authorities released footage of the deadly encounter between Nichols and police. (Memphis Police Department)
Five Memphis police officers were fired after the incident and are being charged with second-degree murder, aggravated assault as well as other charges.
Officers can be seen punching, kicking, and striking Nichols with a baton several times in body camera video released by Memphis police.