U2's longtime tour manager, Dennis Sheehan, found dead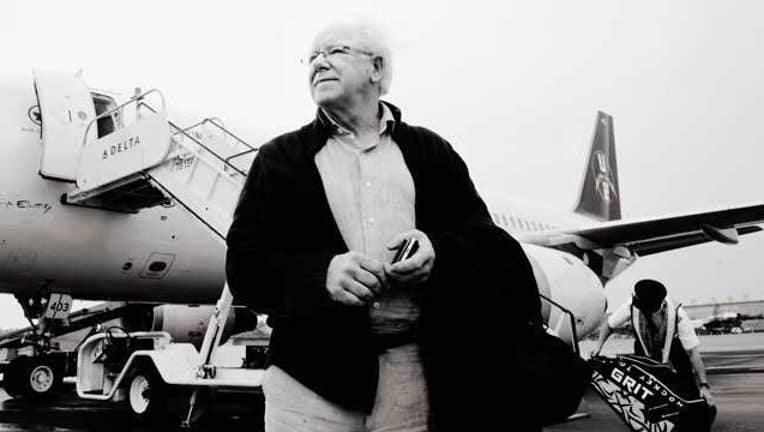 article
NEW YORK (AP) -- Dennis Sheehan, U2's longtime tour manager, has died at a Southern California hotel, a day after the band kicked off a five-night stint in the Los Angeles area.
U2 frontman Bono posted a statement Wednesday on the band's website about Sheehan's death.
"We've lost a family member, we're still taking it in," Bono wrote. "He wasn't just a legend in the music business, he was a legend in our band. He is irreplaceable."
Sheehan died at the Sunset Marquis Hotel in West Hollywood. He has managed U2's tours for more than three decades.
Los Angeles County Fire Inspector Chris Reade said first responders were called around 5:30 a.m. to reports of a man in cardiac arrest. Sheehan was pronounced dead at the scene. Coroner's investigators are at the hotel.
The Irish quartet brought its "Innocence & Experience" tour to the Forum in Inglewood on Tuesday, the first of five nights in the Los Angeles area.
"With profound sadness we confirm that Dennis Sheehan, U2's longstanding tour manager and dear friend to us all, has passed away overnight," said Live Nation's Arthur Fogel. "Our heartfelt sympathy is with his wonderful family."
Live Nation said Wednesday night's show at the Forum would go on.
"Dennis always got the band on stage, pretty much on time. We're going to make sure we do that tonight, in his memory," Fogel said. "It is absolutely what he would have wanted."
The death in the U2 camp comes after other recent setbacks for the veteran band. Bono crashed his bike in Central Park in New York late last year, suffering multiple injuries, including fractures to his left eye socket, shoulder blade and left elbow. Doctors called it a "high-energy bicycle accident," and the singer had surgery.
Guitarist the Edge took a less serious tumble when he fell off the stage near the end of a concert in Vancouver, where the band kicked of their tour earlier this month. The Edge later joked about the fall.
And the band's latest album, "Songs of Innocence," was met with criticism last year when it was delivered for free on iTunes by Apple and weeks later released for sale. It was nominated for best rock album at the Grammy Awards in February.