UC Berkeley settles sexual harassment suit for $1.7 million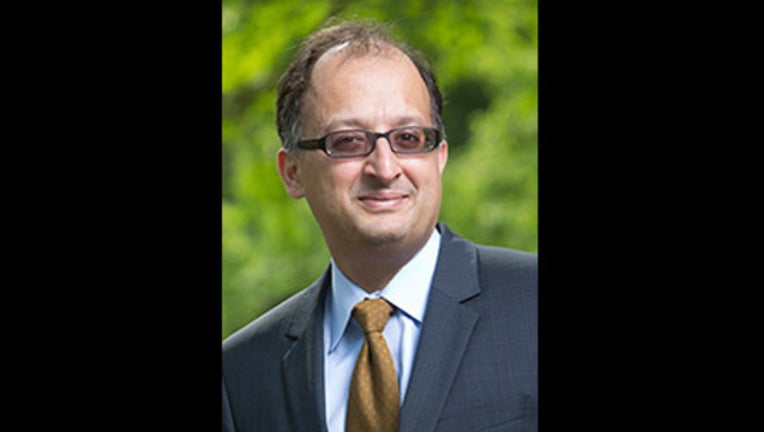 article
SAN FRANCISCO (AP) -- The University of California's governing board has agreed to a $1.7 million settlement that will be paid out over the next decade to an employee who accused the former dean of UC Berkeley's law school of sexual harassment.
Under terms of the settlement, the UC regents will pay the employee, Tyann Sorrell, two lump sums up front, including $250,000 directly to her and $600,000 for legal fees, UC Berkeley spokesman Dan Mogulof said Tuesday. The regents will also pay out $850,000 that Sorrell will receive in monthly installments for the next 10 years, he said.

Sorrell had worked as an executive assistant to former Dean Sujit Choudhry in 2015 and accused him of repeatedly kissing, hugging and touching her. She filed a lawsuit against her former boss and the UC regents last year over the alleged harassment and what she called inadequate steps to address it. Choudhry was initially allowed to remain in the position and received only a temporary 10-percent pay cut as punishment.

Choudhry was ultimately forced to step down as dean amid an outcry over the university's light-handed discipline.

Choudhry is among several UC Berkeley employees since 2015 to face sexual harassment allegations substantiated by UC Berkeley's Office for the Prevention of Harassment and Discrimination.

In a separate settlement between Sorrell and Chodhry and the University of California, Berkeley announced last week, the former dean will give $50,000 to a charity of Sorrell's choice and pay another $50,000 to her lawyers. Choudry in turn will be officially considered to be on a two-year sabbatical dating from his resignation in March 2016. That means he'll be able to keep benefits like travel expenses and research funding.

Sorrell expressed outrage to the deal announced last week, saying in a statement it "insults all who suffer harassment at the hands of those with power and privilege."