UC Berkeley students protest school's investment in fossil fuel companies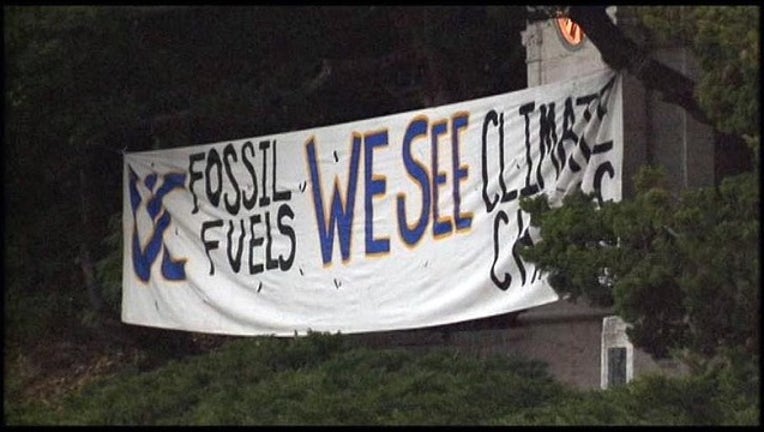 article
BERKELEY, Calif. (KTVU) – A group of UC Berkeley students staged an early morning sit-in Thursday in front of the chancellor's office, demanding that the UC system divest from their all fossil fuel companies.
About six students began the demonstration in the early hours and others joined in as the morning progressed.
The students want to sit down with chancellor Nicholas Dirks to ask him to support their demands and take the divestiture demand to the UC Board of Regents.
However, there was no word yet on Thursday if Dirks would be meeting with the students.
Jake Soiffer, a member of the group Fossil Free Cal, said the demonstrators were not asking Cal to cut back on use of energy produced by fossil fuels, but asking the university to spearhead a movement to halt the system's investment in the top world's 200 gas, oil and coal companies.
He said that involved $3 billion of the $10 billion that the UC system has invested in energy companies.
"By continuing to invest in fossil fuel companies…the UC is endorsing the fossil fuel industry," Soiffer said.
He said getting the UC system onboard with divesture would give momentum to companies taking action against climate change.
"When the UC system says something, people will listen," he said.
Soiffer said his group was preparing other non-violent actions to get their voice heard.