UC Davis doctors help 1-year-old dog walk again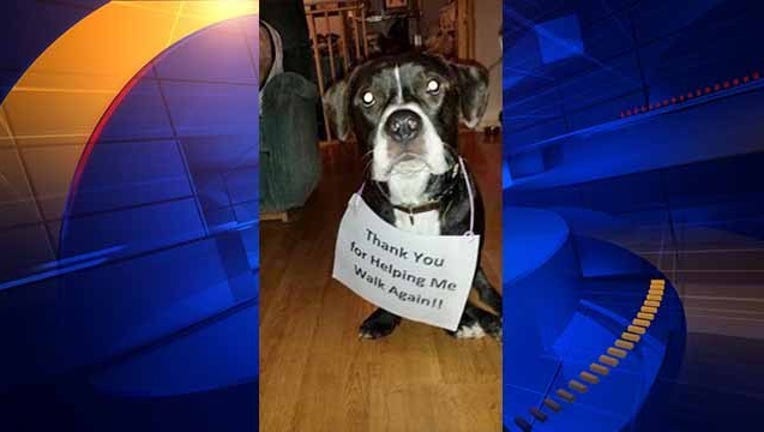 article
YOLO COUNTY, Calif. (KTVU) - Daisy, a 1-year-old pit bull/basset hound mix, is back to her energetic self after fighting off an infection.
Daisy's owners thought she was paralyzed so they surrendered the dog to an animal shelter.
Ashley Carr, a Yolo County SPCA volunteer and staff member at the UC Davis Veterinary Medical Teaching Hospital, knew Daisy wasn't completely paralyzed when she saw her tail wag.
According to UC Davis, Carr got in touch with VMTH's Neurology and Neurosurgery Service to find help for Daisy.
UC Davis doctors discovered X-rays showed evidence of a vertebral fracture. They learned there was an infection at the fracture site.
Without the diagnosis and treatment, Daisy most likely would have died from the infection, according to UC Davis.
Daisy was given a lengthy regiment of antibiotics, and a few days later, she was trying to walk.
Now after months of treatment, Daisy is back to her usual self, and is even running around.
Daisy is expected to make a full recovery, but is in need of a forever home. She will require follow up X-rays and antibiotics for at least three to four months.
Right now Carr is fostering Daisy. If you would like to adopt Daisy, find more details here.